Chevrolet Avalanche Returns In The Form Of The Silverado Electric Truck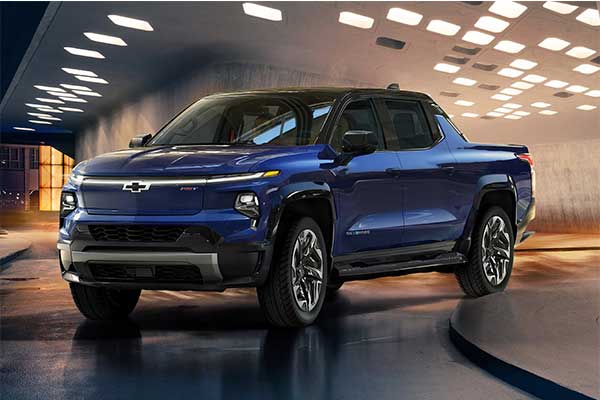 Although Chevrolet is kinda late to the electric pickup party, they still showcased something that will wow the crowd in the Silverado EV. Instead of being an electric version of the existing Silverado, the EV version was built from the ground up to be an EV in other words it is based on the underpinnings of the GMC Hummer EV.
Available exclusively in a Crew Cab configuration, the Silverado EV features a short front overhang and a fully enclosed grille that is part of the frunk. Dubbed an eTrunk in Chevrolet marketing speak, the frunk is a lockable and weatherproof compartment that allows owners to store gear and equipment inside. Chevy plans to offer an assortment of accessories for the frunk and the company showed off dividers as well as cargo nets. The looks of the Silverdo EV is very familiar as it resembles the not too successful Avalanche pickup as it features its midgate system which has been improved with the rear glass and body section folds down, but the lower section behind the seats is split 60/40. That means you can retain a bit of passenger-carrying capability while also loading up long items. It's not included in the initial WT models. Furthermore, Chevy will offer the Multi-Flex tailgate with an integrated step.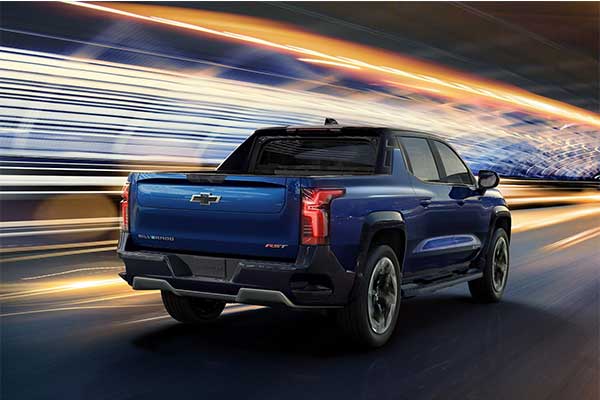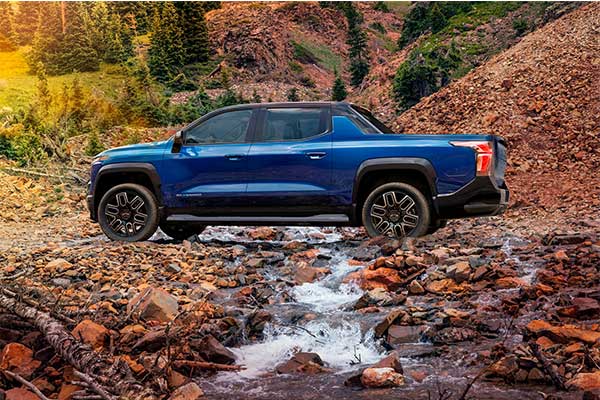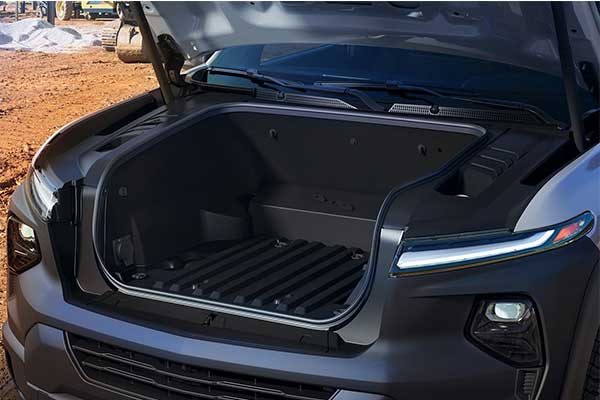 The Silverado EV will be available in WS and RST trims with different options across the range.  A look inside the cabin, you'll find more familiar-yet-different design cues. Digital displays dominate both trims, though the RST wields a massive 17.0-inch centre screen that stretches to an 11-inch digital instrument display. If that's not enough information for the driver, the RST also offers a heads-up display with a field-of-view spanning 14 inches. The WT isn't quite as elaborate – Chevrolet isn't ready to share such details on the entry-level truck – but it boasts its own pair of digital screens.
Like most electric vehicles, the electric Silverado will be incredibly quick, able to sprint from 0 to 60 mph in less than 4.5 seconds. The RST version sounds like it could easily knock the wind out of you, with 485kW of total power (664 horsepower) and 780 pound-feet of torque while in the Silverado's Wide Open Watts Mode. WT has 51o hp and 615 pound-feet of torque. It also offers 400 miles of range and up to 10,000 pounds of pulling power which is impressive. More information will be available at launch which is expected in 2023.