Danfo Bus Undergoing Computerized Vehicle Inspection In Lagos (PHOTOS)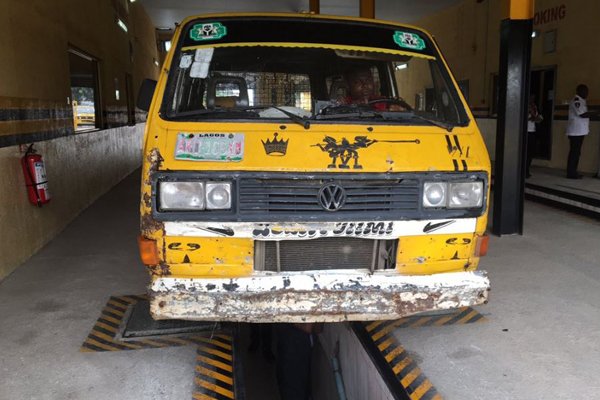 Danfo bus undergoing computerized vehicle inspection
Indeed, the Lagos Computerised Vehicle Inspection Service (LACVIS) does carry out computerized inspections of Danfo. Danfos are a popular commercial mass transit vehicle found in Lagos state.
LACVIS is an agency of the Lagos State Government that ensures that vehicles are roadworthy and legally compliant by inspecting vehicles using computerized equipment.
In case you do not know the duties of LACVIS, read about it here: Duties Of Lagos Computerised Vehicle Inspection Service (LACVIS).
Part of the responsibility of LACVIS includes; ensuring compliance with emission standards and governmental regulation. They also examine vehicles for damage and drives vehicles to detect malfunctions. They test vehicles components for wear, tear, damage and improper adjustment.
In carrying out their duties, over 200 tests are carried out on a vehicle.
LACVIS currently operates 10 testing centers. Since its inception, they have inspected about 800, 000 vehicles and about 550, 000 customers have secured their services.
The inspection process for a vehicle takes about 15minutes. Within that period, numerous faults can be detected.
Their testing centers across Lagos state are in Epe, Odogunyan (Ikorodu), Ayobo, Ojodu, Badagry, Oko-Oba, Oko-Afo, Gbagada, Agric-Ishawo, PWD.
The head office of LACVIS is at 6, Muyibat Oyefusi Street, Omole Lagos.
See below photos of a Danfo bus undergoing computerized vehicle inspection at the LACVIS testing center at Ojodu, Lagos.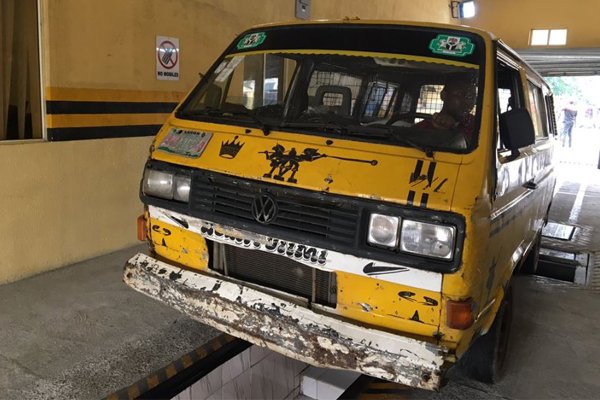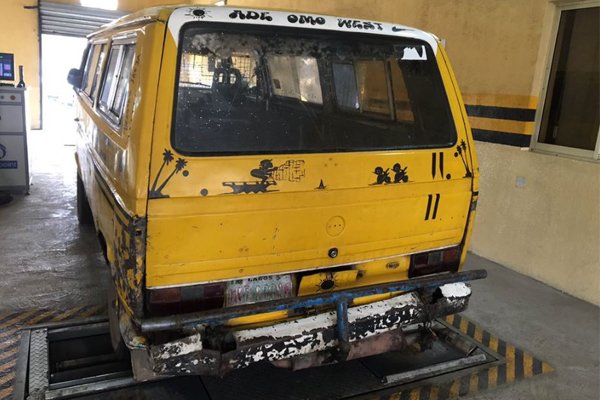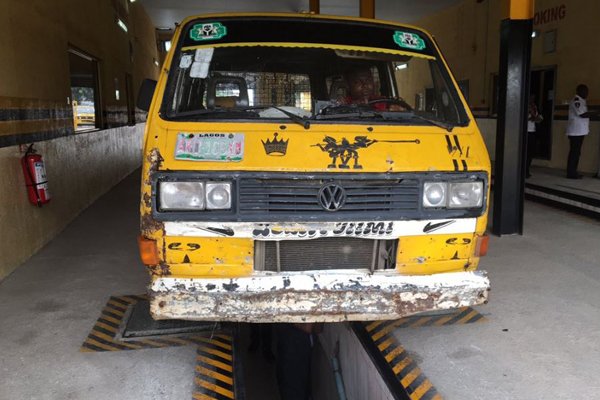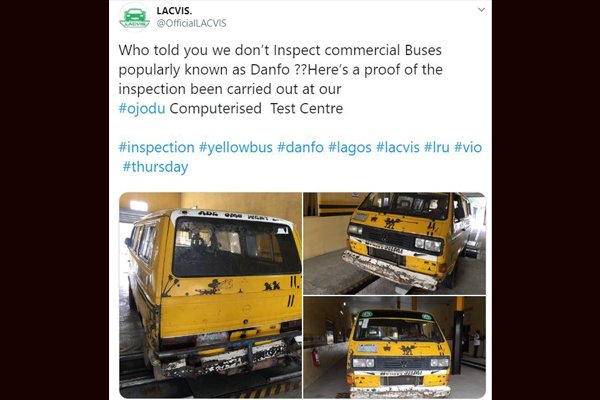 See LACVIS Official Video below