Dozens Of US Airforce F-35A Jets Perform Elephant Walk To Show Its Air Combat Readiness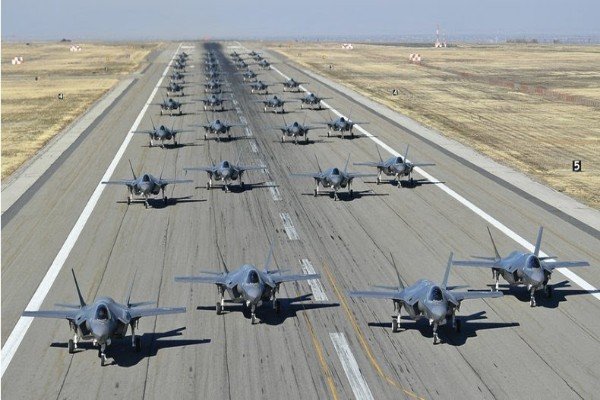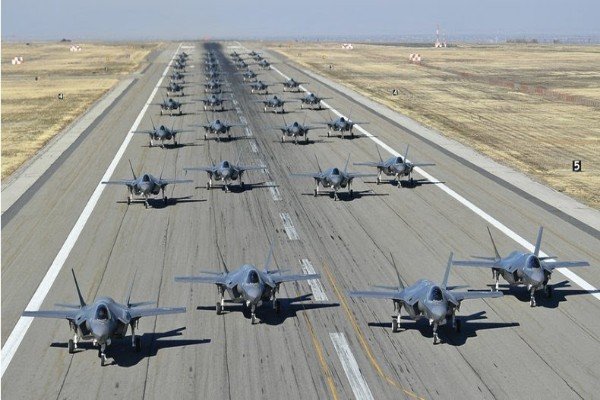 U.S. Air Force's 388th Fighter Wing and 419th Reserve unit conducted its first ever Elephant Walk with the Stealth F-35 fighter jets on Monday 19th Nov. 2018.
The Fighter wings launched 35 F-35 fighter aircrafts in 20 to 40 second intervals during the combat exercise at Hill Air Force Base in Utah.
The elephant walk or taxiing of military aircraft right before takeoff, is intended to demonstrate the Air Force's ability to launch any number of aircraft to support the national defense mission at a moment's notice.
The US Airforce said:
"We are ready to fight tonight, and exercising with multiple squadrons of F-35s can demonstrate our ability to defeat potential adversaries wherever they may arise"
"Launching aircraft from multiple squadrons simultaneously presents various challenges and allows the wings to evaluate the capabilities of maintenance professionals, as well as pilots and command and control teams"
The US Air Force has held a number of elephant walks involving fighters jets like the F-16 Fighting Falcons ,C-130's and with several types of helicopters.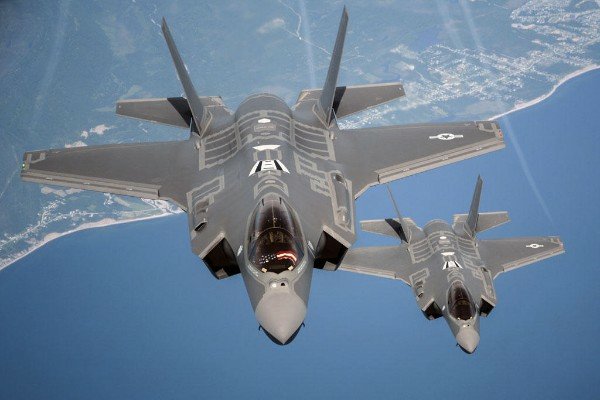 The F-35 jet fighter has three variants that includes the conventional takeoff and landing F-35A – the type used in this Elephant walk, the short takeoff and vertical landing F-35B – the type that crashed 2 months ago , and the carrier-based catapult F-35C.
Each of these stealth Jet Fighter costs ₦36 billion. The US Air Force has 156, the Marine Corps 61 and the Navy 28.
It is also the largest and most expensive weapons programme of its type in the world.