Fuel Scarcity Leaves BRT Passengers In Lagos Stranded (PHOTOS)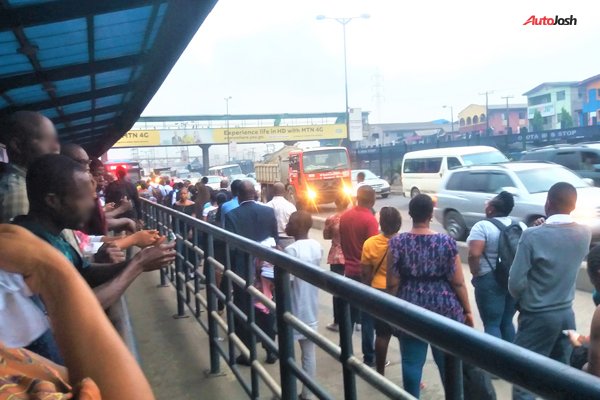 For some days, a common sight at BRT bus stops in Lagos state is an unusually large crowd of commuters waiting for the arrival of an available BRT bus.
These commuters are sometimes subjected to hours-long wait for BRT buses. In the evenings, it gets worse. Then, commuters wait much longer for the arrival of available buses.
From our investigation, it was discovered that the scarcity of fuel at the fuel dump of the sole franchisee of the Lagos BRT service was the reason for the scarcity of available buses at BRT bus stops..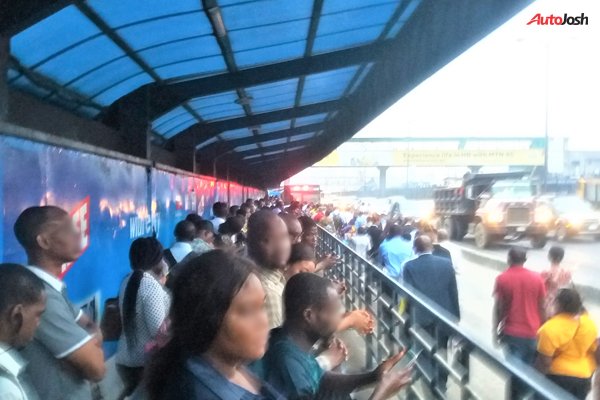 Further investigations revealed that the management of the BRT franchise operator in Lagos –  Primero Transport Services Limited  – is experiencing a face-off with their suppliers of fuel.
This situation has warranted the withdrawal of some buses in their fleet from the roads, thus causing a shortage of active BRT buses.
Primero Transport Services Limited was established two years ago to operate the BRT buses from Ikorodu to CMS.
His Excellency Mr. Akinwumi Ambode launched the operation of the company on 12 November 2015
Primero commenced its BRT services with 434 Youtong high capacity buses.
The Managing Director/Chief Executive Officer of Primero Transport Services Limited is Mr. Fola Tinubu.