Famous Golden Gate Bridge Shut Down By George Floyd Protesters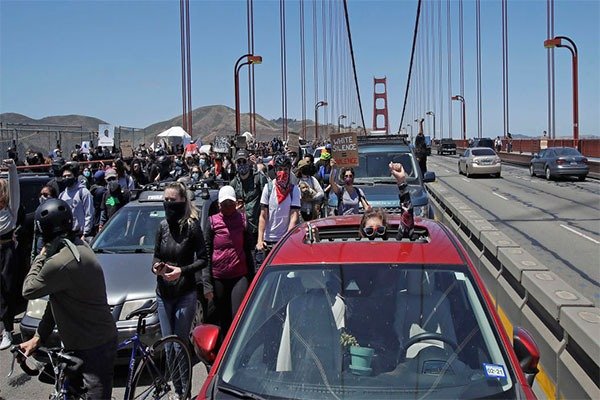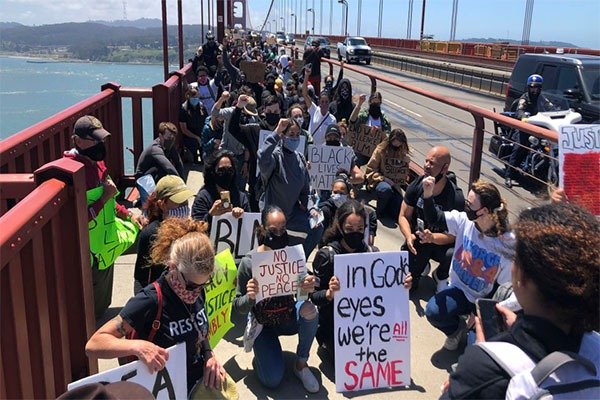 Since the death of George Floyd on May 25th 2020 by a police officer, the Black community in the United States have been venting their anger and frustration. There have been a series of protests ever since, some positive some negatives. Some were so bad that it resulted in violence, looting and destruction of properties.
Now the protest has taken a new twist and the famous Golden Gate Bridge in San Francisco has been shut down by protesters. The protests happened on Saturday and it was peaceful as law enforcement agencies were directing the crowd. Some vehicle owners who didn't know what happened were directed to a safe path around the protesters to drive off safely.
The protest going on around the US is to stop police brutality among blacks and to end racism. Police brutalities and other forms of racist activities have been doing on unnoticed for years and the blacks have had enough. The events have gone global with the Black Lives Matter initiative established.
Here are some of the pictures of the Golden Gate Bridge protest below.