Governor Fayose's G-Wagon Goes Up In Flames In Lagos (Photos)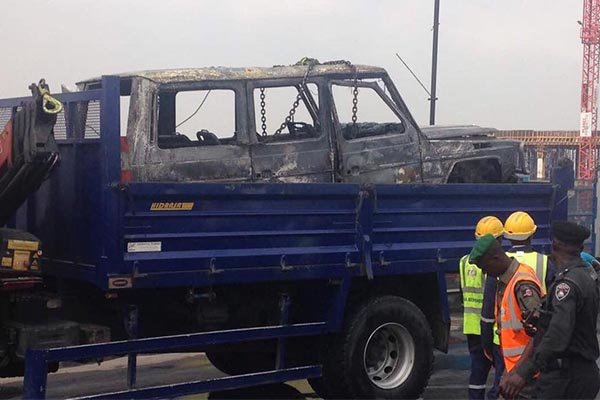 Do you remember the G-Wagon we told you got burnt in Lagos this week? If not, you can check it out HERE. The owner has now been confirmed as Governor Fayose of Ekiti State and his brother "Isaac Fayose" took to Facebook to share the breaking news.
See more photos below..
See Related Post Ekiti State Governor Ayo Fayose's Vintage Benz Car Spotted In Abuja (Photos)