Governor Wike Donates 40 Vehicles To Fight Crime In Rivers State (PHOTOS)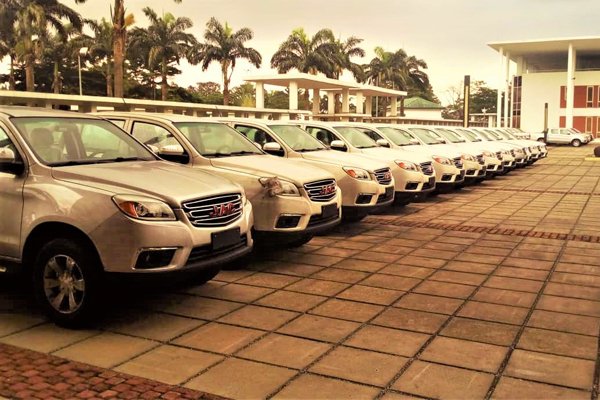 Governor Nyesom Wike of Rivers state, earlier today, donated 40 vehicles to the  Rivers State security formation, code-named 'Operation Sting'.
The governor made the announcement of the donation in a twitter post he captioned; "To give more support to the "Operation Sting" initiative for the improvement of security in the state. Rivers State Government has dominated 40 more vehicles to the security agencies".
Operation Sting which was set up earlier this year to improve the security of lives and property across Rivers state.
During the launch of Operation Sting, Wike explained that the operation would be fully funded by the state government to tackle criminal elements and reduce crime and criminality in all parts of the state.
See the photos of the handing over ceremony of the vehicles to for use by Operation Sting officials.