Would You Buy This Ultra-Rare Ferrari Found After 40 Years For $2Million?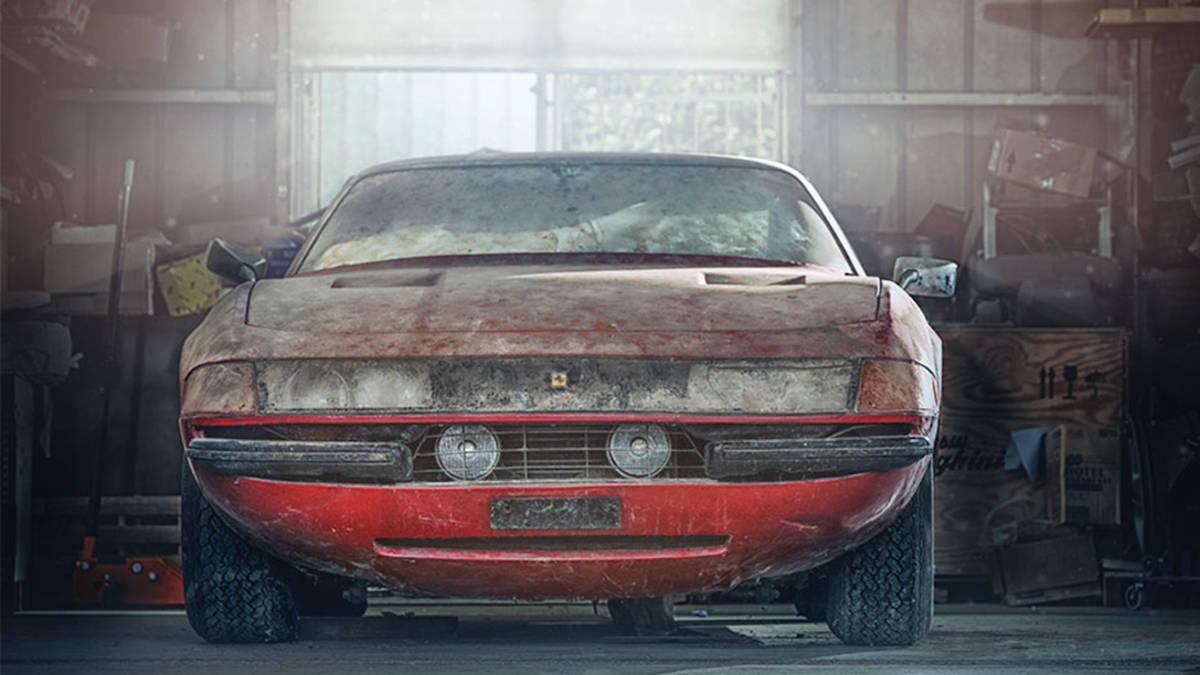 This 1969 Ferrari 365 GTB/4 Daytona Berlinetta Alloy by Scaglietti may be in "barn find" condition,but it's going to auction starting at $2 million(about 717 Million Naira)on September 9th at RM Sotheby's.
A "barn find" is a classic car or motorcycle that has been discovered,often in bad condition
The 1969 Ferrari 365 GTB/4 Daytona Berlinetta is the only street legal alloy aluminum bodied ever built.Yes,Ferrari produced over 1,200 examples of the 365 GTB/4 Daytona between '69 and '73,but this one was obviously different.
The singular street-legal Daytona racer featured a Rosso Chiaro (red) paint job and Nero (black) leather interior.It was optioned with power windows and plexiglas headlights to complement its rare aluminum body.
The lightweight 365 GTB spent a couple of years in Italy before its registration was canceled.It was later shipped to Japan in 1971where it traded hands(three owners)over the next few years before reaching Makoto Takai,who hid it from the public for the next 40 years.
Despite the damage done in storage,the car still apparently sports the same engine and transmission that it left the factory with,and it only shows about 22K miles on the clock (that's 36,390 kilometers,to be precise).
As it sits,RM Sotheby's(car auction company)projects this one-of-one barn-find Ferrari to to fetch up to $2 million(1.7 million euros),but it could fetch even more.
See Related Post: Dubai Billionaire's 15 Year Old Son Gets A N95m Louis Vuitton Ferrari (Photos)