Cummins Just Beat Tesla In The Race To Build A Semi Electric Truck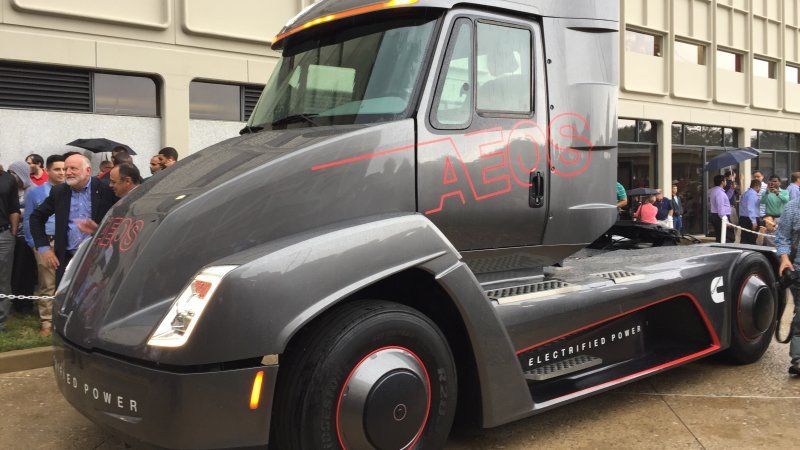 The auto world is changing fast,Cummins has added to that change by unveiling a semi electric truck.
The have beat Tesla to it !.Few weeks back Elon Musk hinted that Tesla was working on electric semi trucks.They might be late to the party ,but most likely we would see a "retaliation" from Tesla soon.
The Aeos ,has 100 mile(160 Km) range and 140KWh battery,the Tesla truck is expected to hit 200-300 mile(321-483Km) range.The Aeos can haul about 22 tons(20,000 Kg).
While the Aeos is still in concept stage ,a working demonstration was showcased.Full production is expected to start in 2019.
"We will leverage our deep industry and customer knowledge and our scale advantage to win," said Cummins President and CEO Rich Freeland. "Over the past century, our ability to innovate and adapt has fueled our success, and we are confident we are on the right path to do it again."
What do you think ?
We would love to hear from you.
Kindly download our android app and subscribe to our newsletter !.
Sources:
www.autoblog.com
https://futurism.com/