Ibom Air Lands Calabar In Historic Maiden Flight (PHOTOS)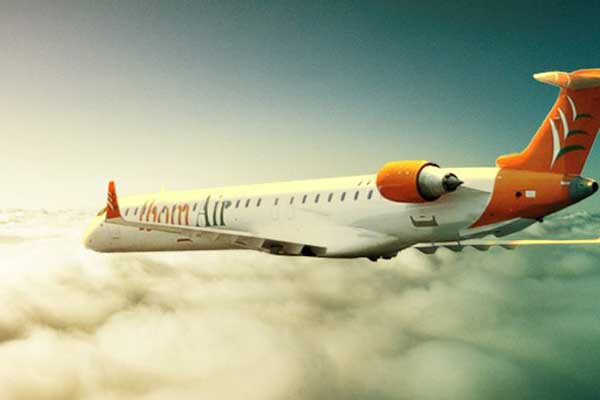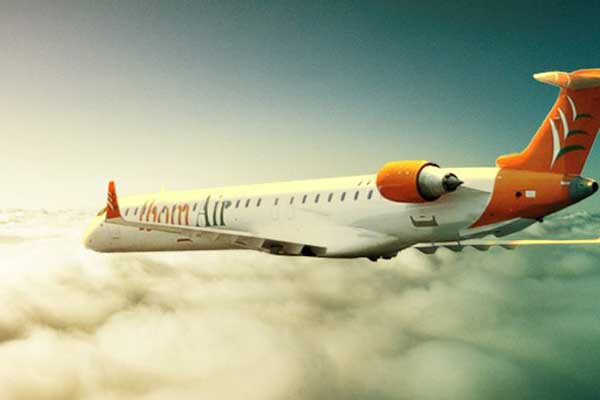 The Akwa Ibom State Government airline, Ibom Air made a historic flight on Monday.
This happened when it touchdown at the Margaret Ekpo International Airport, in the paradise city of Calabar on July 20, 2020.
With this development, Ibom air will be operating the Lagos – Calabar & Calabar – Abuja routes, daily.
The airline, the first by any government in Nigeria has been in operation since June 2019 and has been operating flights from its base hub, the Akwa Ibom state capital.
Calabar is the fourth & latest destination of the airline (Uyo, Lagos, Abuja & Calabar), with the sleek CRJ-900 Bombardier fleet.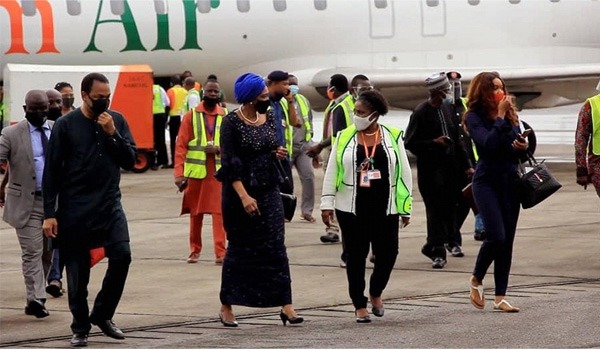 Onboard the inaugural flights were Former Governor of Cross River State, Mr Donald Duke and his wife, Mrs Owanari Duke. Also on the flight were personalities from the Federal Airport Authority of Nigeria, (FAAN) Nigerian Civil Aviation Authority were on the flight.
The flight on landing was welcomed to the Magret Ekpo International Airport Calabar. It was welcomed with a water cannon salute by officials of the Airport Rescue and Fire Fighting Services of the Federal Airports Authority of Nigeria while passengers were welcomed by a traditional dance troupe of the state.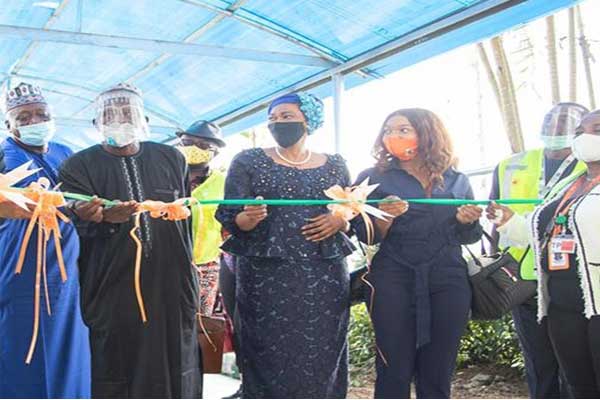 Speaking on the entry of the airline into Calabar, former Governor Duke said he was excited about this development. This is especially as the airline service to the city would open up businesses in the state.
He stated that before now, they were not able to move in and out of Calabar at will. He added that with Ibom Air connecting the state with Lagos and Abuja directly, the people and visitors would be encouraged to come in and go out at any time.