Man Spends ₦51m To Modify His 1983 VW Golf GTI (Photos)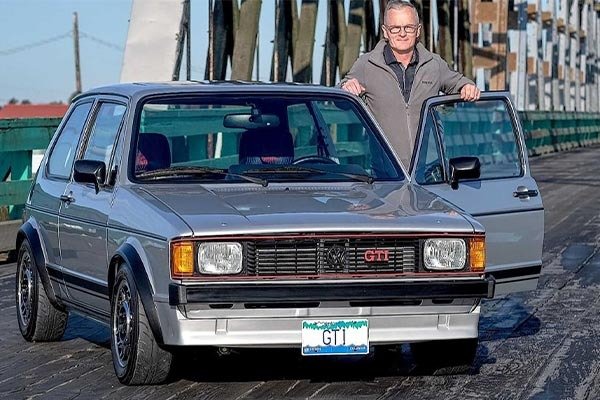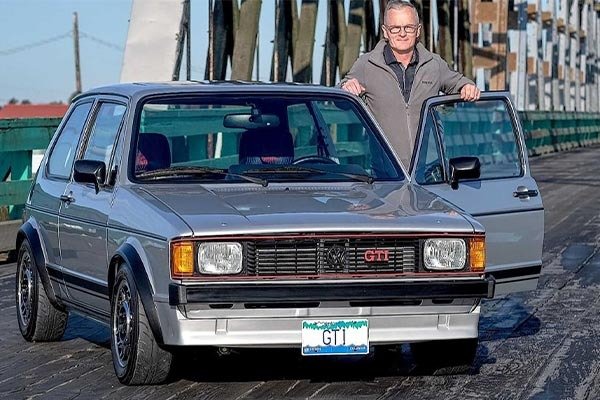 Is it ridiculous or just sheer passion? These are the questions that will linger in many people's heads about how a man who spent ₦51m to modify a VW Golf GTI. We're sure you are already thinking about the numerous things you can do with such money.
Well, meet Derek Spratt who bought a VW Golf GTI and spent 12,000 hours and about ₦51m ($140,000) to modify it. He also documented his labor of love in over 180 videos on social media. The videos range from Spratt's descriptions of basic electrical wiring to installing a modern digital dashboard in a vintage vehicle.  The funny story is that he no longer owns the car.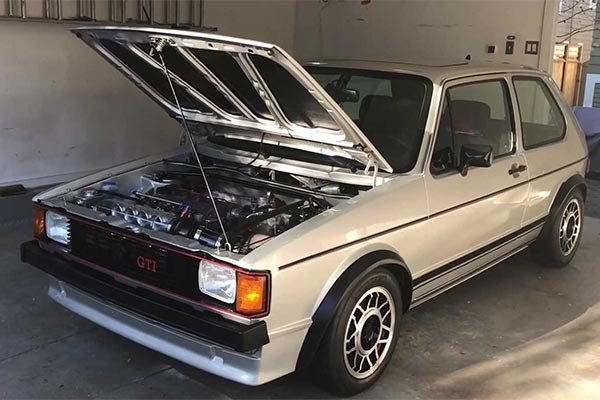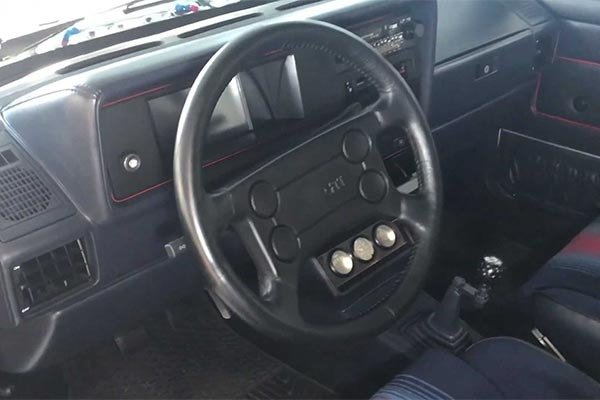 A Mk1 GTI was the first car Spratt purchased as a 21-year-old college student in Ontario, Canada. He was among Canada's first buyers of a true GTI, which arrived that year with a 90-hp engine and stiffened suspension of the true European GTI.  Although he sold his original GTI decades earlier, Derek found another that matched his original with the same build date from 1983. He bought it and got to work, spending long hours in the garage at night and on weekends, methodically taking apart and elevating every aspect of his beloved GTI by hand. Over time, Spratt boosted the acceleration, chassis rigidity, corning and braking performance on the GTI —acknowledging that his perfectionism complicated and lengthened the process.
Spratt also wanted a track-capable engine for his GTI. Working with an engine builder, he designed a custom engine, avoiding the easy route of turbocharging in favor of naturally aspirated power that helped save weight. When mated to a custom cooling system, the engine generated roughly 220 hp.
Spratt also updated the car to include modern creature comforts, such as electric windows, adjustable heated seats, push-button engine starting, an electronically adjustable brake system, two-axis accelerometers, and a touch-screen digital dash.
Carefully documenting each step of the process online, he quickly grew a following. Passionate Volkswagen enthusiasts and classic car hobbyists from Sweden to South Africa began following his journey and sent him encouragement, questions, and advice. Some followers even offered to send Derek rare parts to the GTI, knowing they can be difficult to come by.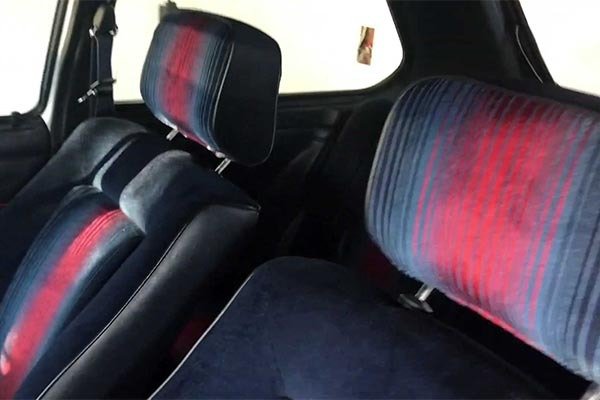 He also raced the car on the track and took the car to several auto shows where he connected with several followers. One fan he met in person at an auto show in Vancouver said he had watched every one of his videos. When Spratt felt he had spent enough time with his GTI masterpiece, he turned back to his community of classic car lovers to sell it. He connected with a young couple living in Vancouver who are also Volkswagen enthusiasts and sold them his vehicle at a fraction of the cost of the modifications.