Mercedes-Benz Launches GLB Based EQB Electric SUV (Photos)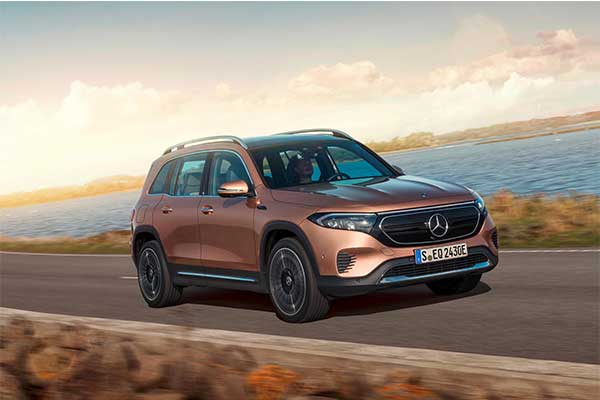 After the launch of the EQS some weeks back, Mercedes-Benz has added another electric vehicle to their lineup. Enter the EQB, a GLB based electric SUV that was unveiled at the Shanghai Auto Show. This model is the Chinese version as it will be available in Europe and the US (2022). The new electric Mercedes SUV will be launched in China in top-of-the-range AMG Line form with an output of 288 HP. Mercedes will offer the new EQB in several configurations, with front- and all-wheel-drive, as well as different power outputs and battery pack sizes, starting from 66.5 kWh.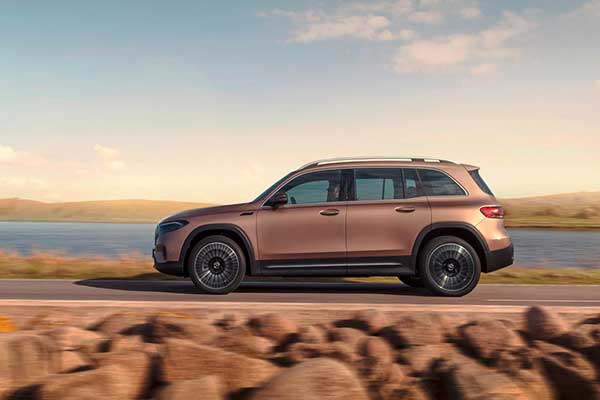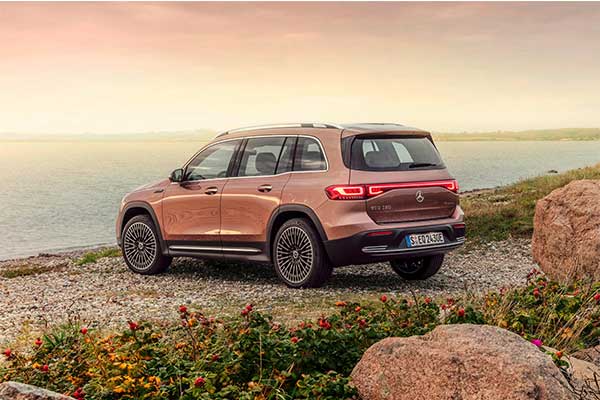 The Mercedes design team clearly didn't want to stray too far from the GLB's design, but they wanted to give the EQB a distinct flavour. Upfront, the EQB adopts the same black panel found on other EQ models in favour of a traditional grille. A fibre-optic light strip runs above the grille, connecting the headlights and giving the EQB a unique signature. Those LED headlights are different from the GLB's, losing the boxy square shape in exchange for a sleeker design. The interior is pretty much a match with the GLB-Class, though the navigation system is designed specifically for electric mobility. It incorporates GPS data, traffic sign recognition and info from several vehicle sensors to help overall efficiency and provide accurate info on the range
The EQB further differentiates itself at the rear with a connected taillight bar. Unique wheels measuring up to 20-inches cap off the EQB's electric transformation. Mercedes will offer rose gold and blue wheel options as a not-so-subtle nod to this vehicle's electric drivetrain. Unlike the recently revealed 2022 EQS electric sedan, the EQB doesn't ride on a dedicated EV platform. Instead, it uses an electric version of the MFA2 platform found in Mercedes' compact range, including the GLB-Class.