Mercedes-Benz Launches C-Class L (Long Wheel Base Version) For Chinese Market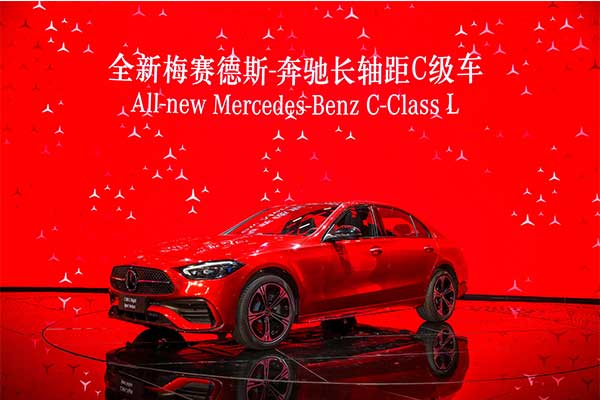 The Shanghai Auto Show showcased lots of cars and Mercedes-Benz unveiled the C-Class L which is a long-wheelbase version of the 2022 model. Sadly, this model is made for the Chinese market. Besides the extra space between the two axles, it also debuts a new, classic grille design, complete with the brand's hood ornament, offered alongside the more common grille.
Mercedes doesn't go into details about the car's size, but local reports are saying the wheelbase measures 116.3 inches. This makes the C-Class L 3.5 in longer than that of the international C-Class W206. Overall length has blossomed to 192.2 inches, representing an increase of 5.1 in over the standard sedan. The stylized "L" logo on the rear pillar further denotes it's the model exclusive to the People's Republic.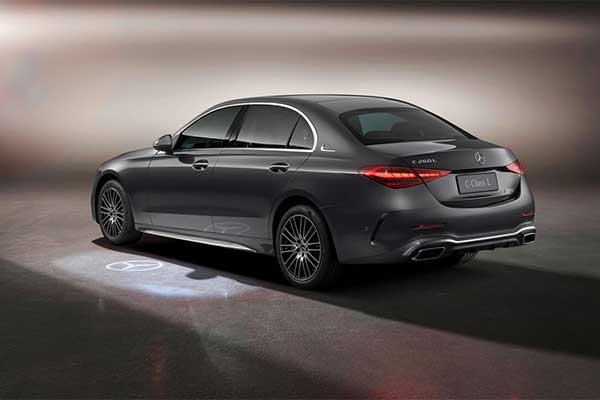 As well as offering more legroom, the rear cabin features luxury head restraints, a larger armrest with a more spacious storage compartment. It also comes with USB ports and cupholders. Thanks to improved noise insulation, the cabin is even quieter than the standard C-Class. Furthermore, the suspension has been modified to give passengers a smoother, more comfortable ride. The 11.9-inch touchscreen and 12.3-inch digital gauge cluster from the regular C-Class Sedan will also carry over.
The  C-Class L will launch in two trim levels, the C200 L and C260 L. The C200 L will get a 168 HP 1.5-litre engine and the C260 L will use a  201 HP 1.5-litre mild-hybrid. A 201 HP 2.0-litre unit will be optional. They will all be offered with a 9-speed automatic transmission. The 4Matic all-wheel-drive system will be limited to the upper specs. The C-Class L joins its sedan brothers in China where Mercedes also sells an A-Class L (with an available AMG A35 hot version) and an E-Class L along with a stretched GLC crossover.