Monaco Grand Prix: Max Verstappen Wins, Lewis Hamilton Takes 7th Position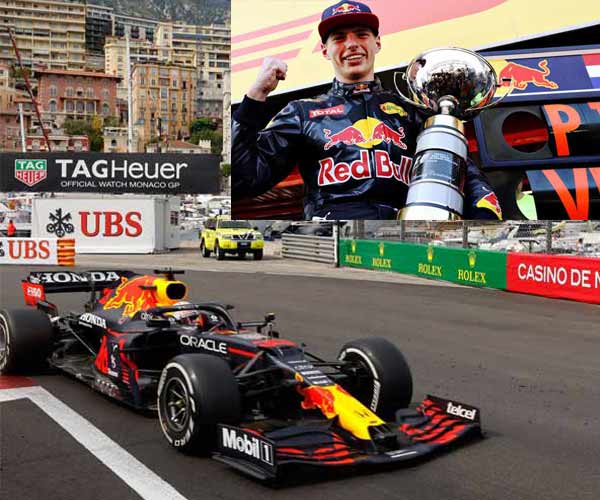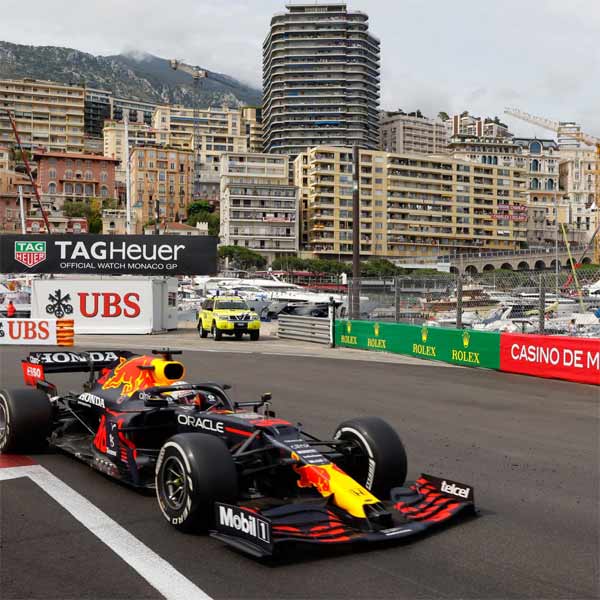 Max Verstappen took the lead in the Formula One championship race for the first time in his career with a dominating victory Sunday at the Monaco Grand Prix. This is  his first win on the vaunted circuit.
The Red Bull driver finished almost nine seconds ahead of Ferrari's Carlos Sainz in second place to claim his second win of the 2021 season.
Verstappen started at the front of the grid after hometown favorite Charles Leclerc, who had qualified in pole position, failed to start after suffering a pre-race driveshaft issue.
Verstappen drove flawlessly, threading the needle on the streets of Monte Carlo for 78 laps with no hint of an error, while his Red Bull team were equally professional operationally.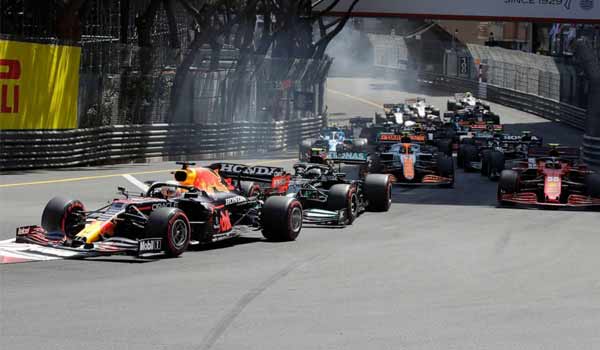 It is the first time since the German Grand Prix in 2018 that Mercedes has not led the championship. Hamilton finished seventh on an uncharacteristically bad day for the usually reliable Mercedes team. He was over a minute behind Verstappen.
Reigning world champion Lewis Hamilton could only finish a disappointing seventh, over a minute behind Verstappen.
Hamilton had gone into the race with a 14-point lead over Verstappen, every one hard fought after a bruising four meetings battling with the Dutchman.
The 23-year-old Verstappen dominated from wire to wire. After looking very comfortable at the famous street race, the Dutch driver called his first win at the Monaco Grand Prix "so special."
"It's a lot of laps — you really have to keep your focus, but it's really cool," Verstappen said.
"You never know what's going to happen but it's all about the tires and finding a good stop gap. The others went earlier, so that made it a bit easier for me but we were pretty much in control.
"You always want to win this Grand Prix. I remember when I was very little, you always want to win this one, so of course, I'm very proud, but I'm also thinking ahead — it is a very long season."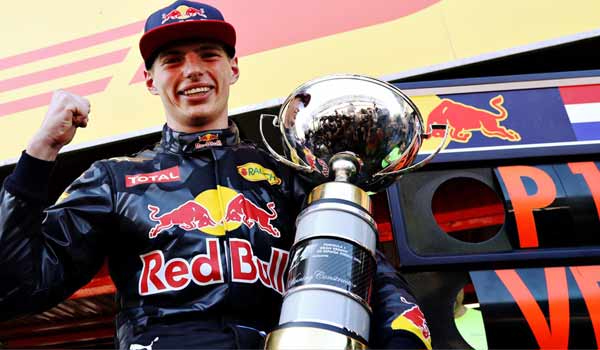 Arguably the most distinctive race on the F1 calendar, the Monaco GP is one of the sport's showpiece events.
Often attracting the biggest and brightest stars from across the world — this year Borussia Dortmund superstar Erling Braut Haaland made the trip in a jazzy outfit — it is must-see viewing.
And the race probably meant all the more to Monegasque Leclerc. So when he drove using all his ability to claim an excellent pole position, he was over the moon.
However, when he was ruled out of the race before the start due to what Ferrari announced was a "drivershaft" issue, it was even more heartbreaking for Leclerc.
Yet, Leclerc's loss was also Verstappen's gain.