Porsche Clocks 75 Years With The Vision 357 Concept Which is A Nod To The Original 356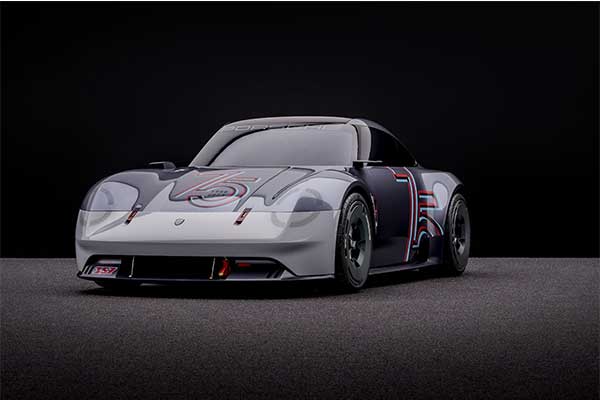 Porsche is celebrating its 75th anniversary as a street-legal sports car builder this year, and what better way to mark the occasion than with a modern take on the car that started it all, the 356 Roadster No. 1 which made its debut on June 1948.
The concept is finished in Grivola Grey Metallic with Ice Grey Metallic in the front to mimic the two-tone paint schemes that were popular in the 1950s. 20-inch wheels provide a wide stance with carbon fiber hubcaps and central locks adding aerodynamic advantages. The headlights feature the modern Porsche four-point light signet of production models. And 20-inch magnesium wheels sit at each corner reducing weight while providing far more rigidity than the original wheels of a 356 could ever hope to.
One of the most noticeable things about the concept is its sleekness. There are no door handles – designers hid them in the rear side glass. Cameras replace traditional side mirrors.
"The concept car is an attempt to combine the past, present, and future with coherency," said Michael Mauer, Style Porsche's vice president. The 357 adopts the original's proportions while featuring styling details that look toward the future.
Since it is based on the platform of the 718 Cayman GT4 RS, its engine is a mid-mounted 4.0-liter flat-6 delivering a maximum of 493 hp. An "eFuel" logo signifies the concept has been designed to run on Porsche's carbon-neutral synthetic fuel that recently began production at a pilot plant in Chile. As a further nod to sustainability, the concept also features natural-fiber-reinforced plastic made from flax fibers.
The question is, will Porsche will build a production model? The simple answer is NO as this is a concept but there's a chance that many of its elements will be integrated into future vehicles.