Ray Hushpuppi Proves To The World He Didn't Rent His Rolls Royce Wraith As People Claimed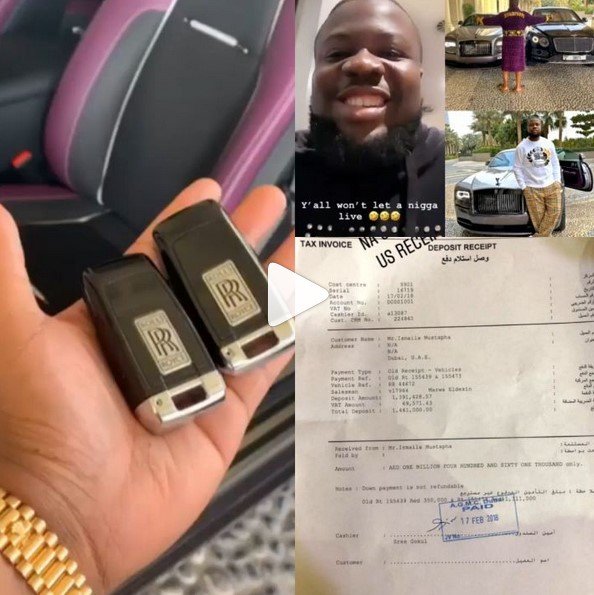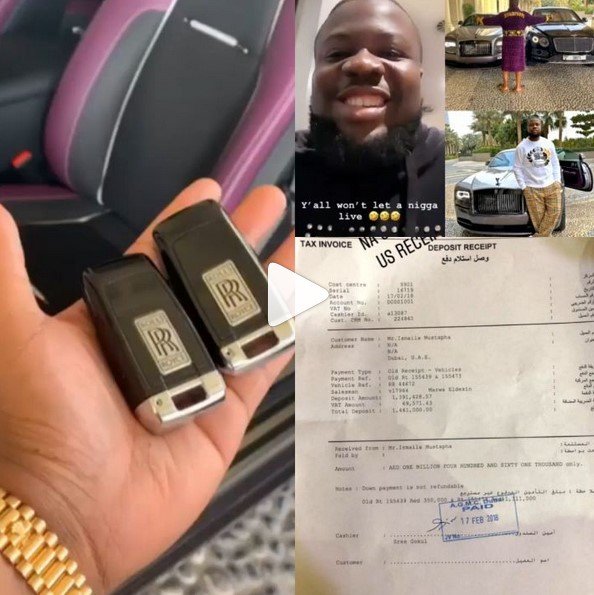 Just few days ago, the CEO of Cubana called out Ray Hushpuppi alleging that there is no proof he bought two luxury cars and it could just be rentals.  In case you missed it, hurry up and read about it via the link HERE.
Ray Hushpuppi finally to a step to forever silence his critics who have been claiming he didn't buy his Rolls Royce Wraith Black Badge.
In the video, he shows off the two keys to the RR and he also showed where "Specially Ordered for Ray Hushpuppi" is clearly engraved on it.
The CEO of Cubana is still saying that "Car Name Customization" does not mean anything that hushpuppi rushed and did the Car Customization over night and that he should post A US Receipt and not Car Customization.
Watch the video below;