This Rolls Royce Exterion Will Leave You Speechless (Photos)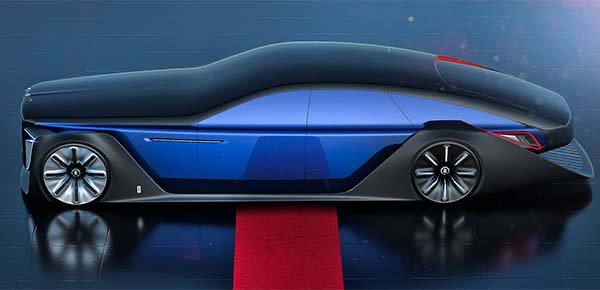 It seems Rolls Royce is beginning to have even more interest in one-off cars. We all saw the buzz the Rolls Royce Sweptail created. Now, the Rolls Royce Exterion is becoming a reality.
Created by a talented designer Sergey Dvornytskyy, the car features details that seem to be either inspired by the Sweptail or coming from the new Phantom.
Mr. Otvos-Muller, the CEO of Rolls-Royce even said the company is looking into ways of building one-offs more often but a final decision is yet to be made.
The Exterion will most likely come with electric motors. That's why the front grille is blocked off and doesn't seem to be letting a lot of air to go through.
The rear end is definitely taking a lot after the Sweptail but it also went further, with a more pronounced and aggressive bumper, if we can call it that.
Would you buy this concept if it hits the road anytime soon or ever? Tell us in the comment section.
Don't forget to like, rate and share. Also follow us on Facebook and subscribe for our newsletter.
See more photos..
See Related Post Oba Saheed Elegushi Buys N200m Bulletproof Rolls Royce (Photos)
See Related Post Oba Saheed Elegushi Buys N200m Bulletproof Rolls Royce (Photos)