4 Nigerian Pastors Who Got Gifts Of Rolls Royce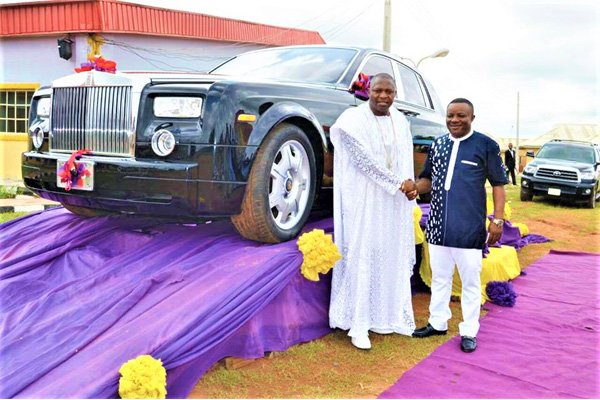 4 Nigerian Pastors Who Got Gifts Of Rolls Royce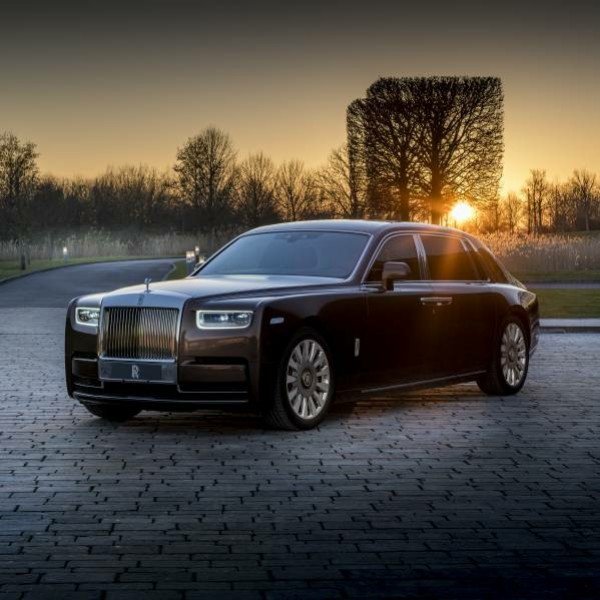 'I don't see any reason why a pastor will be riding Rolls Royce, etc. Just get a functional SUV that will take you from place to place and do your work.'
This statement was credited to popular Lagos pastor, Ituah Ighodalo.
He said this much on the popular radio show 'The Discourse' with Jimi Disu. He said so when asked why some pastors go around in exotic cars, bodyguards and the rest.
However, some Church leaders have proved that it takes a special anointing to be gifted with a Rolls Royce.
Rolls-Royce is the ultimate luxury machine. It epitomizes sophisticated design with immaculate attention to detail.  It is luxury finishing touches combine with a first-class experience for driver and passenger to deliver new levels of exclusivity which the brand's elite customers crave.
Below, we list some Pastors who have been beneficiaries of Rolls Royce gifts from members of their congregation and their associates.
Biodun Fatoyinbo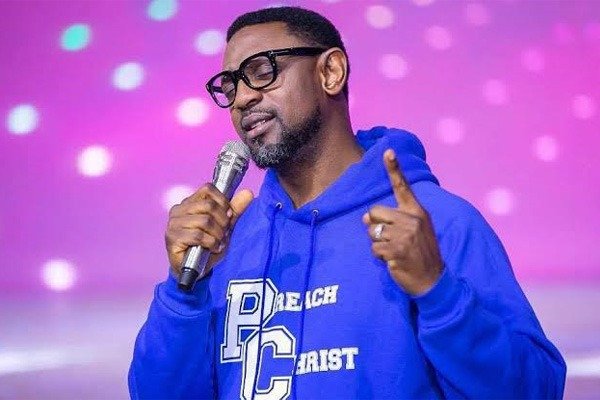 In early 2014, popular televangelist, Mike Murdock, gifted the Senior Pastor of the Commonwealth of Zion Assembly (COZA) Biodun Fatoyinbo with $1 million and a Rolls-Royce.
While preaching at the COZA headquarters on the 15th of January, 2014, Murdock announced the gift to pastor Biodun. According to Murdock, he had initially asked Pastor Biodun in secret if he wanted it, but since he did not accept it, he decided to come on publicly to offer it to the Pastor's wife, which he gladly accepted.
The announcement of the gift of a Rolls-Royce threw the Church into Shouts of Celebration and moved the Pastor and his wife to tears.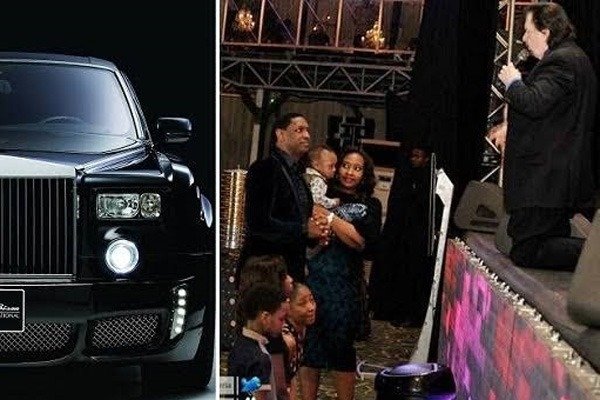 Apostle Chibuzor Chinyere
In November 2017, Apostle Chibuzor Chinyere, the General Overseer of the Omega Power Ministries, OPM, got a Rolls-Royce birthday gift from members of his congregation. However, he declined to accept the luxury car birthday gift.
In a post shared on their Facebook page, Apostle Chibuzor Chinyere asked the donors of the luxury car to give him the money used in buying the luxury car so he can build more schools for the less privileged.
The 46 years old Apostle Chibuzor Chinyere, who is a former Jehovah Witness, is based in Port Harcourt, River State.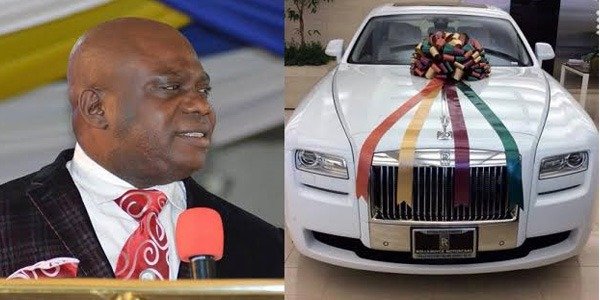 Bishop Tom Sampson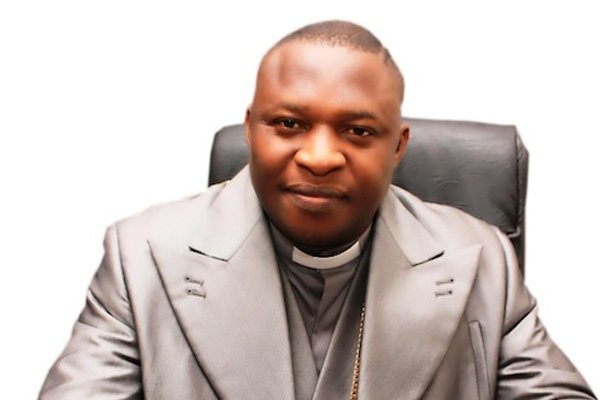 Bishop Tom Sampson is the Bishop of Christ Royal Family International Church. Therefore, he sees absolutely no reason why he should not live the life of royalty. For instance, he made news at a point for his acquisition of a stretch Hummer SUV.
On Sunday 27th March 2016, and in living up to the royal status, he received a gift of a car befitting of royalty. It was a custom-built 2014 Rolls-Royce.  The customized car was a gift from some members of his congregation. It was in celebration of his 50th birthday in December 2015.
According to his 50th birthday organizing committee that handed him the car gift,  the impact of Bishop Tom Samson in their lives and his contribution to the body of Christ necessitated the gift. So there is aptly nothing more befitting to celebrate him at 50 than an automobile of a royal ensemble to compliment his status as a joint heir in the Kingdom.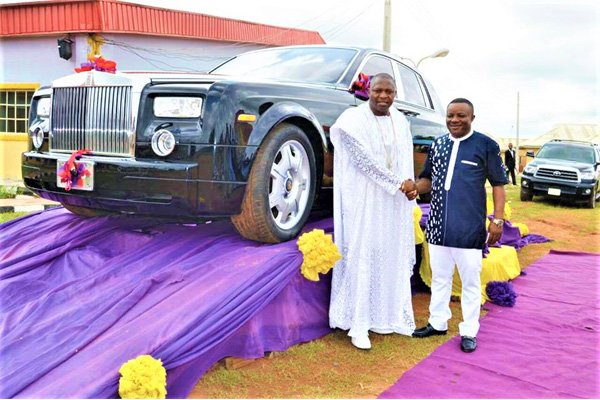 Alex Omokudu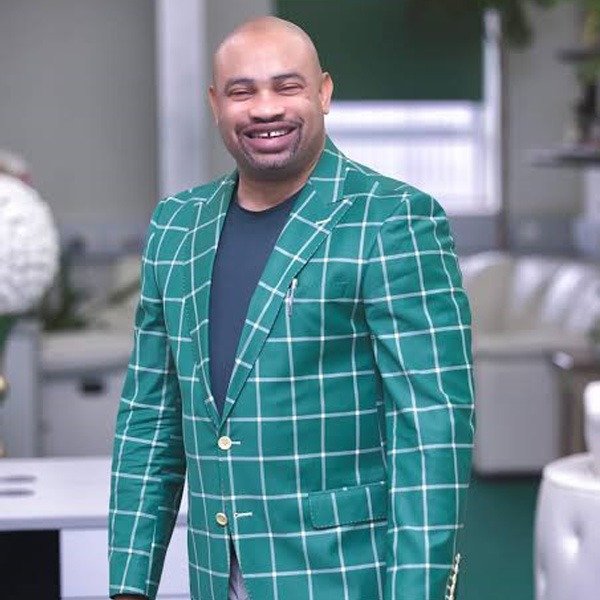 In January 2019, UK-based Nigerian Pastor Alex Omokudu got a gift of a brand new 2019 Rolls-Royce Cullinan SUV. The luxury vehicle cost average of ₦116 million (this does not include destination cost to Nigeria).
The Rolls-Royce Cullinan is a full-size luxury SUV. The Cullinan is the first SUV to be produced by Rolls-Royce Motor Cars. The first customer deliveries of the Rolls-Royce Cullinan was in the first quarter of 2019.
Omokudu is the General Overseer of Victorious Pentecostal Assembly (VPA). The church is one of the fastest-growing church in the United Kingdom. It boasts of over five thousand members.
The headquarters of Victorious Pentecostal Assembly (VPA) is located at 18 Thames Rd, Barking IG11 0HN, United Kingdom.