See How Keke NAPEP In Benin City Look Like (PHOTOS)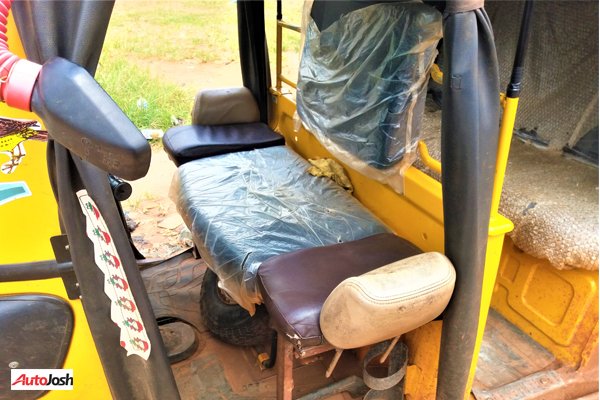 Just like in many urban centers in Nigeria, the use of commercial motorcycle popularly referred to as "Okada" is outlawed in Benin-City, Edo state.
This ban has thus created a huge public transport demand that needed to be filled.
In other to satisfy the enormous urban transportation demand created by the ban on Okada in Benin city, especially in locations where commercial buses or cars do not ply, commercial tricycle (Auto Rickshaw) more popularly known as "Keke Napep" attempts to fill the gap.
Indeed, the demand for such means of transportation is high.
Perhaps,  as a result of the  huge demand for this mode of transportation in Benin city, operators of Keke Napep there got creative.
In Benin city, Keke Napep features contraptions designed to create an extra seat at the front row.
This unusual seating arrangement enables these tricycles to accommodate two passengers together with the rider seating in front, and with three other passengers at the rear seat.
Interestingly, the seating arrangement at the front seat  can be somewhat confusing to a visitor to the city, as determining who the Keke NAPEP rider is can be such a puzzle.
See photos below.