See The Driver of The Bus Involved In The Fatal Accident That Killed 8 Edo Indigenes (PHOTO)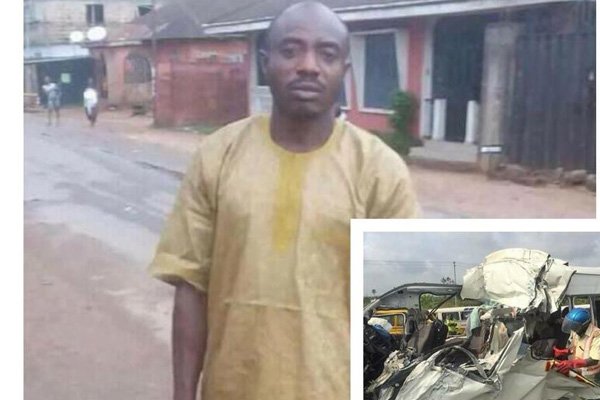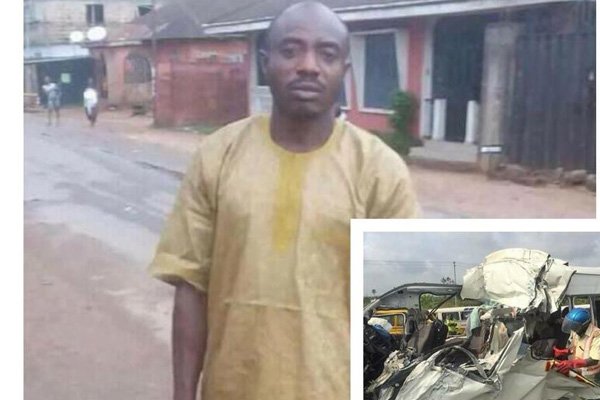 The driver of the inter-state bus that was involved in a fatal accident that killed eight indigenes from Edo state – has been identified.
According to confirmed reports, the driver identified as Osaro Aguebor popularly known as Asoko, was among the victims who died in the fatal crash. The drivers died leaving behind his wife and four young children.
It will be recalled that some indigenes of  Edo state were killed in the fatal bus accident on Tuesday along Lagos–Ibadan expressway. The accident occurred about 2km away from Danco filling station. They were on a visit to Nigeria from Spain.
It was reported that about eight persons – five males and three females – lost their lives in the accident when a Hummer bus belonging to Iyare Motors  conveying them to Benin-city rammed into a Mack truck.
The Public Relations Officer of TRACE, Babatunde Akinbiyi confirmed that the driver of the speeding hummer bus ram into the rear of a truck marked MUS 730 XN in bids to overtake it.