Tanker Explodes While Discharging Product In A Petrol Station (Photos)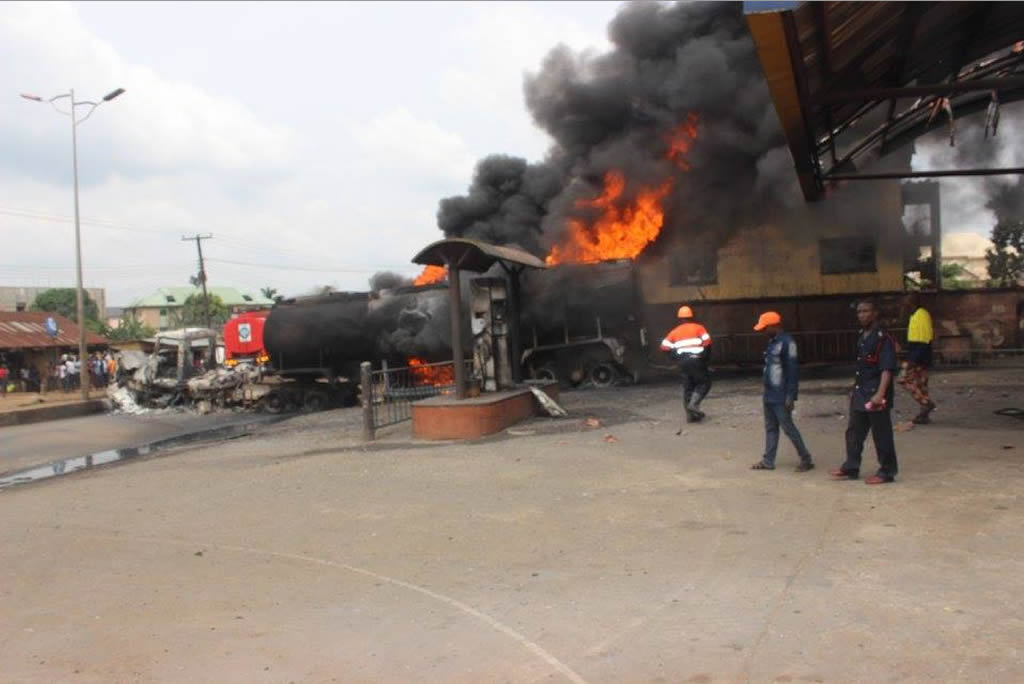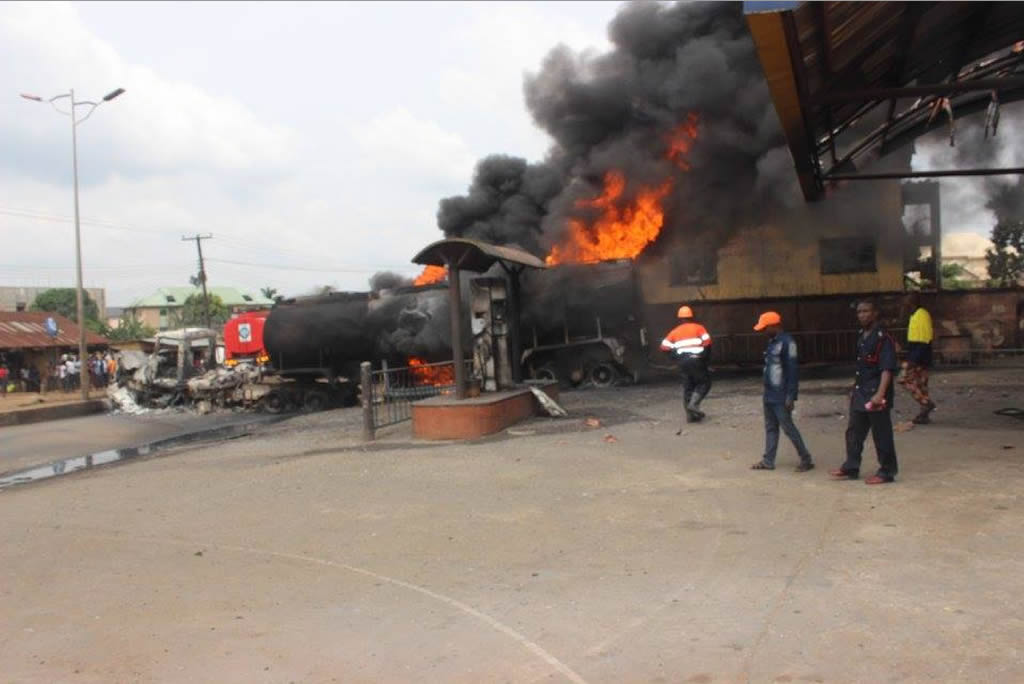 A fully loaded tanker went up in flames as it was discharging its content at a petrol station in Orji, Imo State.
The fire was quickly contained by Fire Service and NEMA.
Thank God no life was lost.
See more photos..