This Hitler's Car Is One Of History's Most Significant Cars (PHOTOS)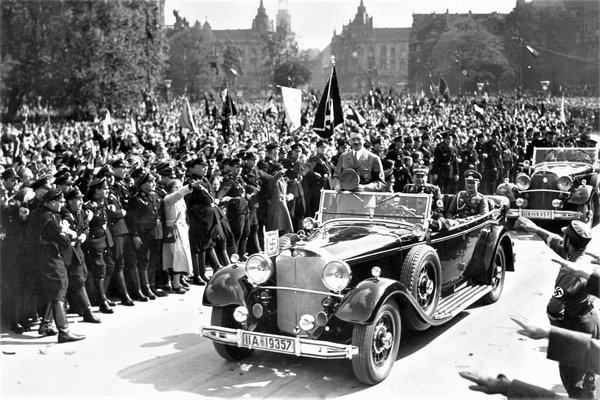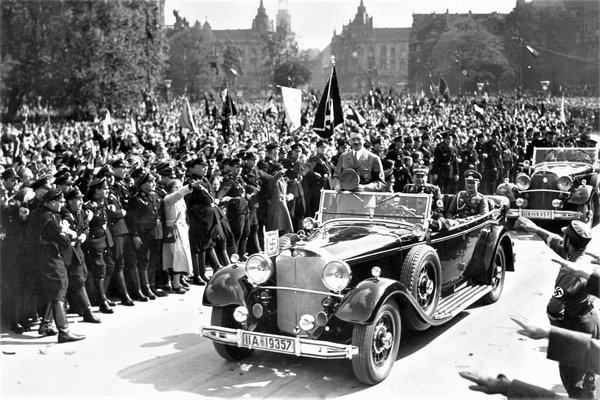 One of history's most significant cars is the Mercedes-Benz 770K Grosser used by Adolf Hitler.
The Mercedes-Benz 770, also known as the Großer Mercedes (German for "large Mercedes"), was a large luxury car built by Mercedes-Benz from 1930 to 1943.
The 1939 Mercedes-Benz 770 Grosser Offener Tourenwagen used by Hitler was the most technologically advanced car of its time.
The four-seat, 7.7-liter convertible had armor-plating and 30mm thick bulletproof glass. It was used for the state visit of Benito Mussolini in 1940.
The car was used several times by the German dictator for rallies across Europe.
The 20-foot long limousine was last used on parade at the old Reichstag on May 4, 1941, where Hitler celebrated the defeat of Yugoslavia and Greece.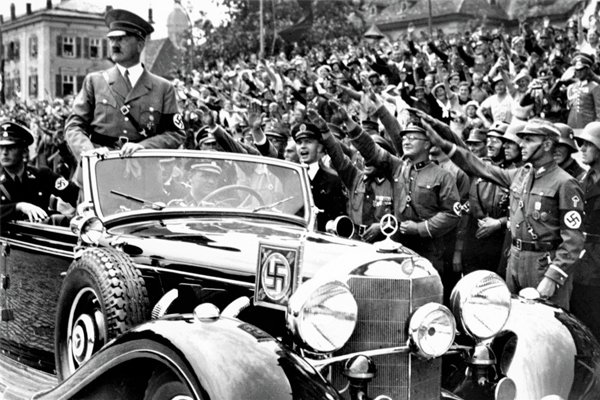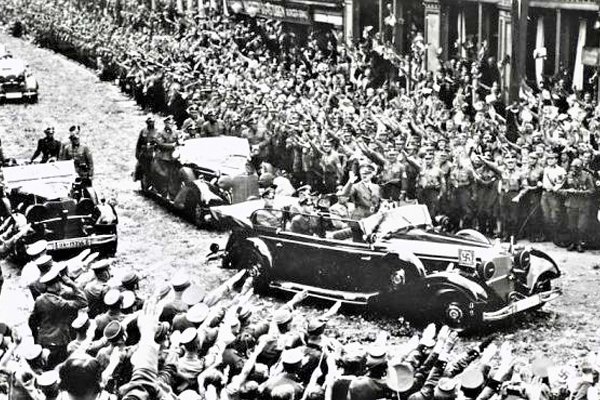 This Mercedes-Benz 770K 'Grosser' or 'Grand' still bears the original registration IA148461 and chassis number of 189744.
The 770K was partially armored was seized by the US Army after the war. It was not used much and ended up in France. When it was discovered by American forces who, unaware of its history, used it as a military pool car for several months.
It was put under the control and use of the U.S Army Military Police stationed in Le Havre, France, and eventually made its way to the United States.
It was donated to a local branch of the Veterans of Foreign Wars, which used the car in parades.
The Grosser was then retired, parked, and forgotten in garage storage until 1976.
Since then, it had had several American owners before being sold to a European collector in 2004.
Upon its rediscovery, it has appeared in several museums and displays. Since then including the Imperial Palace Hotel and Casino in Las Vegas. Also the Chicago Historical Antique Automobile Museum, and the Canadian War Museum in Ottowa.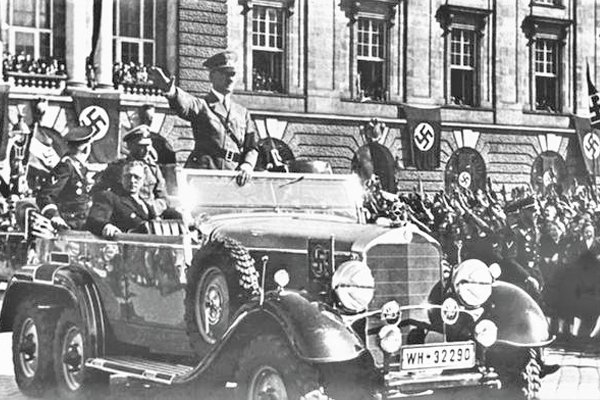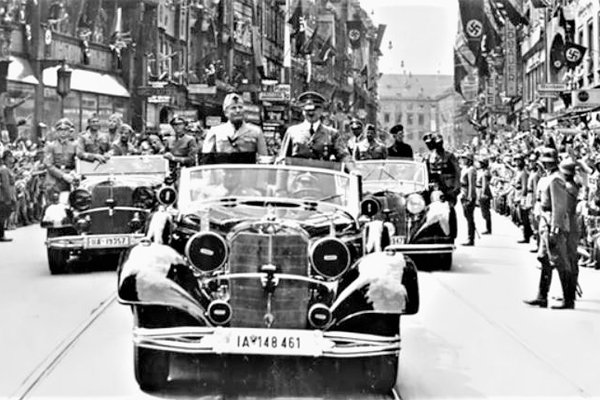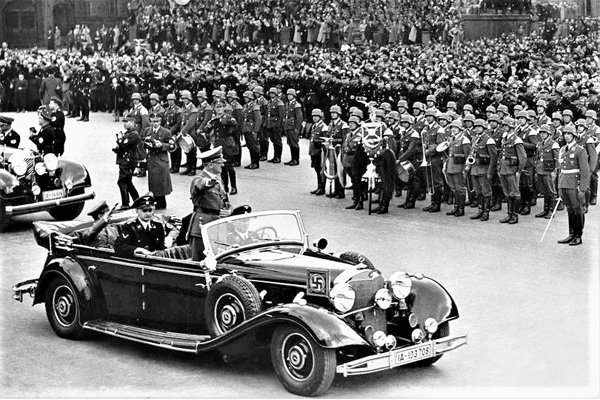 The car is the last of the eight original W150 770K models made and one of only five surviving cars today.
Out of the five, only three, including this particular car, is in private hands with the other two with museums worldwide.
As of November 2009, one of Hitler's 770Ks was allegedly purchased for several million euros by an unnamed Russian billionaire.