Singer Timi Dakolo Speaks About The Wrong Practices Of Commercial Buses Under Traffic Light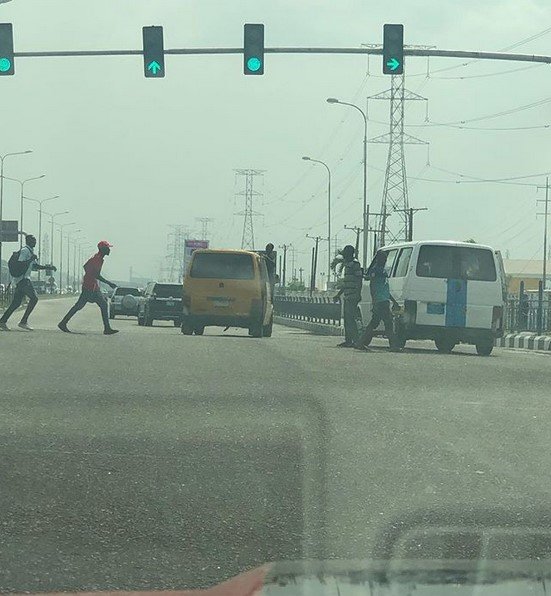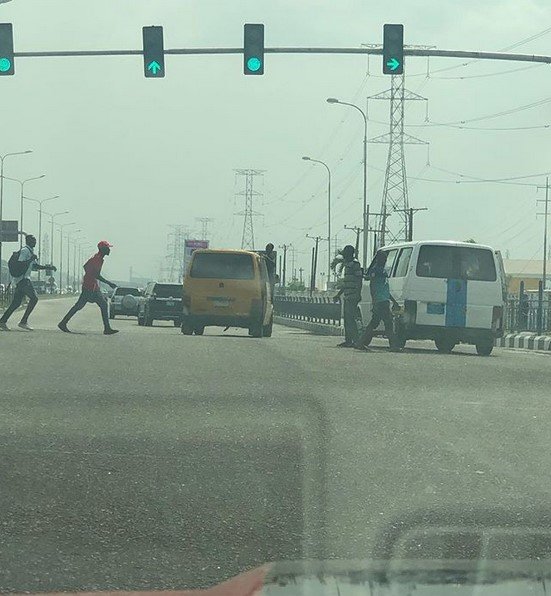 When it comes to road usage in Lagos state, a lot of wrong things do happen. There are several ways most of the road users flout the traffic rules. Commercial drivers, private car owners, government drivers, the military are all guilty of these wrong practices. It have even gotten to the pedestrians.
Timi Dakolo who is a Nigerian singer must have seen a lot in Lagos to voice out his concern.
According to what he wrote, he was of the opinion that the passengers in a bus should caution the driver whenever he/she does the wrong thing.
The commercial bus was comfortably picking up passengers right under the traffic light.
Read what singer Timi Dakolo said.
He wrote;
I HAD TO TAKE THIS PICTURE AT THE LEKKI/EPE EXPRESS ROAD TODAY,IT IS COMMON PRACTICE WHERE THESE COMMERCIAL BUSES STOP THEIR BUSES UNDER THE TRAFFIC LIGHT WITH NO REGARD TRAFFIC RULES BUT MORE DISTURBING ARE THE PASSENGERS WHO SIT DOWN IN SUCH SITUATIONS AND SAY OR DO NOTHING OR THE FACT THAT THERE NO PUNISHMENT FOLLOWING THIS LAWLESSNESS.#weareourproblem