Toyota Earmarks $35bn On Electric Push In Effort To Take On Tesla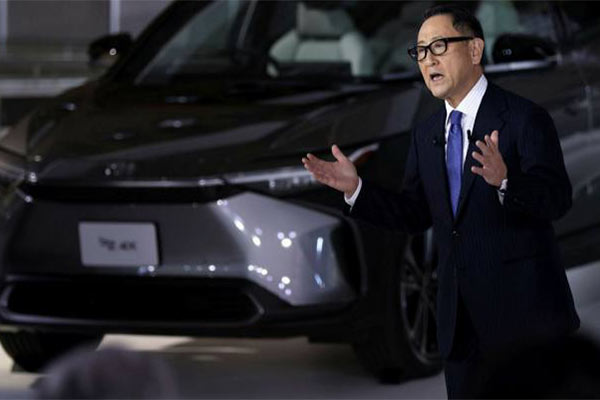 Japanese autogiant Toyota earmarks $35 Billion on electric push in effort to take on United States EV Maker, Tesla.
Toyota's electric targets is to sell 3.5m battery-powered vehicles annually by 2030.
It aims to launch of 30 EV models by then in a line-up including sports cars and commercial vehicles.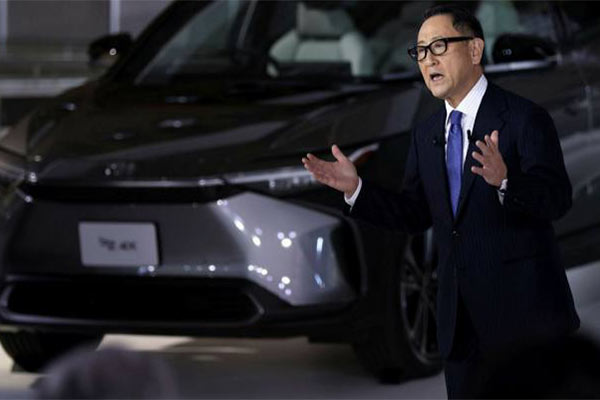 Toyota said it will pour $35bn into a shift towards electric vehicles as the world's biggest carmaker sets itself up for direct rivalry with Tesla and joins other groups in a push for carbon neutrality.
It marks a major increase in its electric targets as it aims to sell 3.5m battery-powered vehicles annually by 2030, with the launch of 30 EV models by then in a line-up including sports cars and commercial vehicles.
The company has in the past argued that a longer-term fix for global warming should be a mix of hybrids, EVs, and hydrogen-powered vehicles instead of a single bet on battery-powered cars.
But this focus has worried investors, who fear the group is dragging its feet on its electric plan, particularly as the technology has driven Tesla's stratospheric rise in market value.
"I wasn't interested in Toyota's EVs until now.
But now I'm interested in future EVs," said Toyota president Akio Toyoda in a press conference.
Despite trailing Volkswagen and General Motors, some investors think now Toyota is stepping up electric sales targets, it could become formidable.
"They don't make announcements like this unless they believe they can do it and want to do it. It tells me there is a high level of commitment," said Christopher Richter, head automotives analyst at CLSA.
Although the figure trails the €52bn pledge on electric from German rival VW, it dwarfs the $17.7bn promised by Japanese rival Nissan when it unveiled its long-term EV strategy in late November.
The $35bn, which will be equally divided between car development and continuing investment in battery improvement, is also a significant increase since its last announcement earlier this year.
It had previously said it would sell 2m electric and fuel-cell vehicles combined by 2030 and spend $13bn in batteries. Toyoda said the company's high-end Lexus brand would be at the forefront of the company's more aggressive battery push, with all of these models becoming pure electric by 2035.
The company plans to target customers in the US and China, where the brand is popular. The company hopes Lexus customers will make the switch to electric earlier than other models. "Battery cars are going to be expensive and the people best positioned to buy them now are the people who own Lexuses, not Corollas," said CLSA analyst Richter.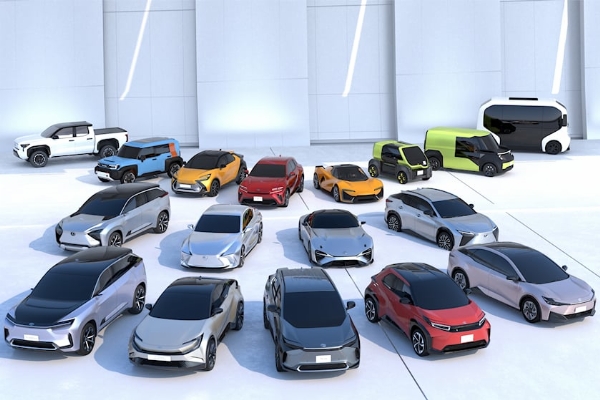 However, the company stopped short of committing its entire bet on EVs, arguing that it could not accurately predict either the development of the technology or the pace of adoption.
"Toyota can't decide what menu customers will choose, so we want to expand the range of options we have," said Toyoda.
"Leaving options for everyone and following the right solution as soon as we find it out. That is how we can be competitive and survive."
Toyota's latest ambition for zero-emissions follows its announcement earlier this month that it would be ready, from 2035, to only sell vehicles in western Europe that did not emit carbon dioxide.
But this was based on the assumption that sufficient renewable energy capacity and electric charging and hydrogen refueling infrastructures would be in place by then in Europe, which accounts for about 10 percent of Toyota's global sales.
Also See: Buy and sell cars faster on Carmart NG