Tunning Company Manhart Mods A Toyota Supra To A 444hp Beast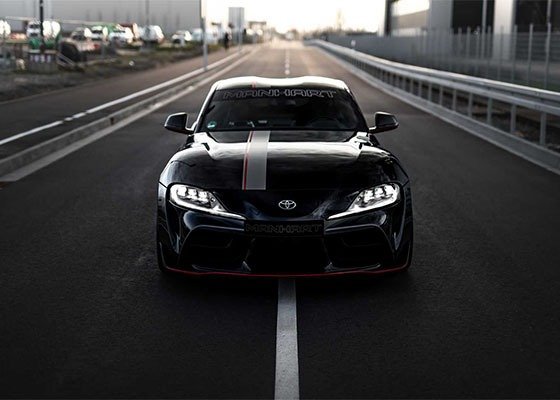 We all remember back in the day when we glamour at the Toyota Supra for its aftermarket tuning capabilities. It was a tuner's dream to work on these cars as they produce different variations with different hp and speeds. Well, the latest model, is still an impressive vehicle in its own right. Tuners are gradually picking it up to work on and the latest is a German company called Manhart.
The company just unveiled its upgraded Toyota Supra, fittingly dubbed the GR 450 and its drop-dead gorgeous. Manhart, who also has lots of experience in tuning BMWs modded the Supra with relative ease. Those looking to purchase Manhart's GR 450 upgrade package for the Supra can opt for custom MHtronik powerbox. They can also have the standard ECU remapped.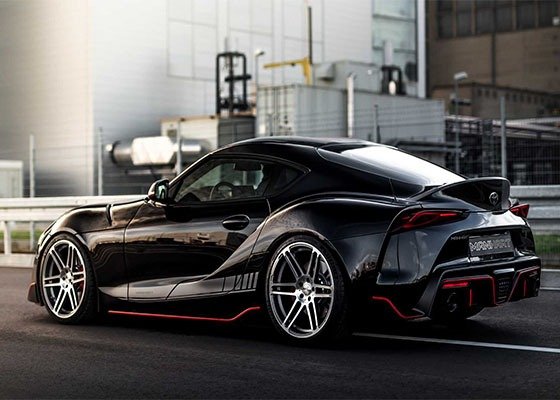 The tuner adds a stainless steel rear silencer with valve control. This feature makes the 3.0-litre turbocharged six-cylinder engine churns out an impressive 444 HP and 479 lb-ft of torque. Manhart offers exhaust tailpipe trims in either black or carbon fibre. The company also offers a downpipe, a 300-cell catalytic converter, and a replacement pipe for the gasoline particulate filter. In addition to the engine and exhaust modifications, the Japanese sports car can be ordered with H&R lowering springs or a KW Variant coil-over system.
Manhart does offer some visual tweaks. For example, there is a decorative red vinyl set as well as diamond polished wheels measuring 20×9 inches at the front and 20×10.5 inches at the rear. These wheels are also offered in glossy black or matte black and come wrapped in rubber sized 265/30 at the front and 285/30 at the rear.