Uganda Unveils The 5th Longest Suspension Bridge in Africa (PHOTOS)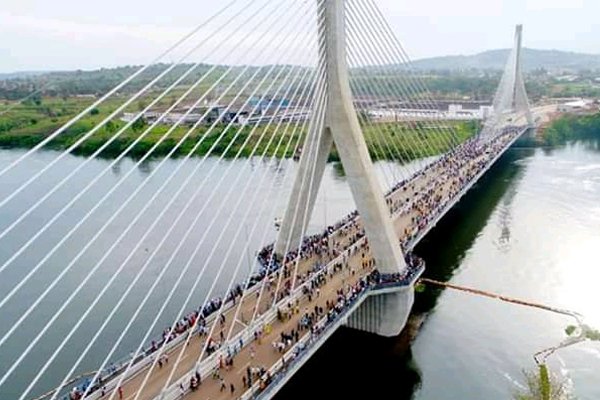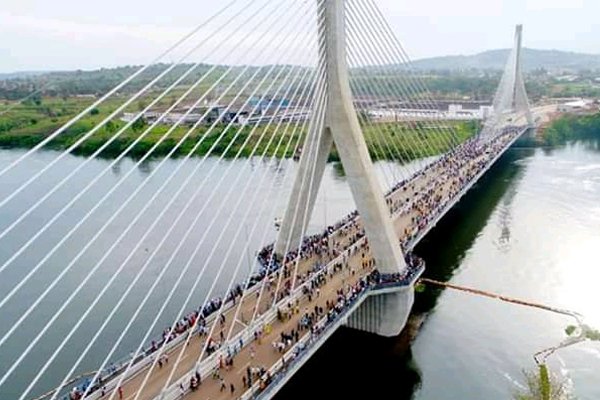 The 5th longest suspension bridge in Africa – has recently been unveiled in Uganda. President Yoweri Museveni commissioned the new bridge on Wednesday.
The bridge named the "New Nile Bridge" spans 525m. It is located in the town of Jinja and stretches across the source of the River Nile.
The bridge is the second of its kind in East Africa after Tanzania's Kigamboni Bridge which spans 680m. It is also the fifth longest cable-stayed bridge in Africa.
The bridge, which cost $112million, was funded by the Japanese International Cooperation Agency (JICA).
The government of Japan financed 80% as a loan of US$100 million at an annual interest rate of 0.01%, repayable in 10 years but extendable to 40 years.
According to the Uganda President, the bridge was designed to last for 120 years.
The beautifully engineered and magnificent structure is set to replace the old Nalubaale Bridge, which was constructed by the British in 1954.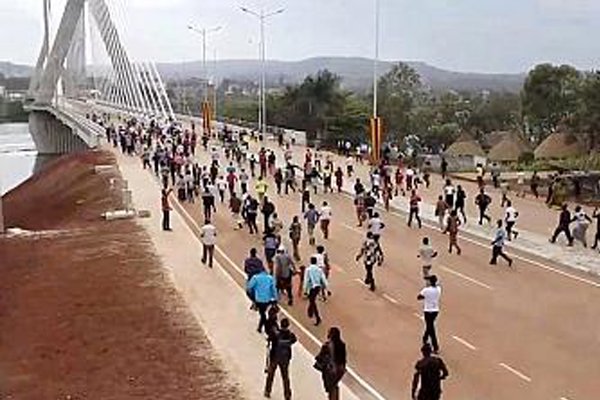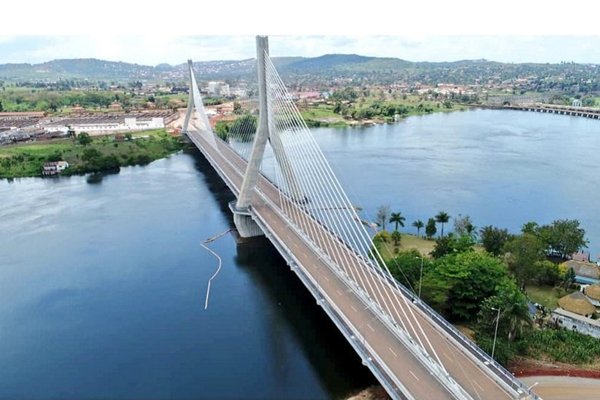 usps