Volkswagen Previews ID.2all Concept EV Which Is Set To Become An Affordable Offering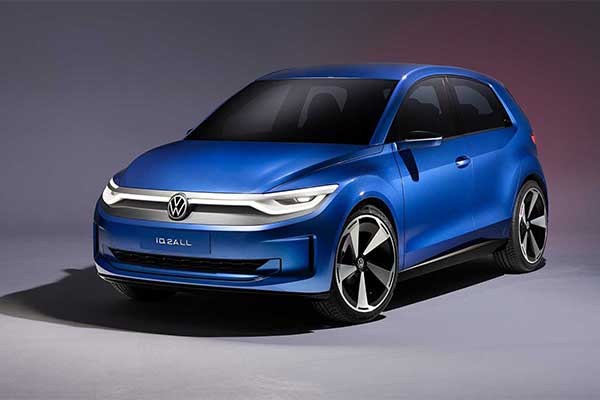 Volkswagen has steadily expanded its ID. range of electric vehicles, but it lacked a truly affordable car. The ID. 2all concept previews such a popular EV, and the German automaker claims it would sell for under 25,000 euros ($26,400).
Volkswagen says the ID.2all will be as spacious as a Golf but as affordable as a Polo. It'll ride on the latest evolutionary MEB Entry platform, which will allow it to become the first ID model with front-wheel drive. The EV measures 4,050 millimeters (159.4 inches) long, 1,812 mm (71.3 in) wide, and 1,530 mm (60.2 in) high, with 2,600 mm (102.3 in) between the wheels. It's shorter than the Golf, but they have similar wheelbases. The EV's layout allows it to pack a lot of stuff, offering 490 to 1,330 liters (17.3 to 46.9 cubic feet) of cargo capacity.
Powering the concept is a single 223 hp (226 PS) electric motor that will get it to 62 mph (100 kph) in less than 7 seconds – perhaps only half a second behind the current Golf GTI which is quite impressive.
Due to the more space-efficient packaging of an electric platform, VW promises that it's nearly as spacious inside as the Golf despite having a smaller footprint. The concept's interior has a sharp-looking interior, with a sporty steering wheel shape, a prominent center console, and dual screens serving as a digital gauge cluster and a large central screen.
Volkswagen doesn't tell when it will get into the market, but only that the compact 
EV
 will be one of the ten new electric models that Volkswagen will launch by 2026.