Why Do The Law Enforcers Tolerate This On Roads In Lagos (See PHOTOS)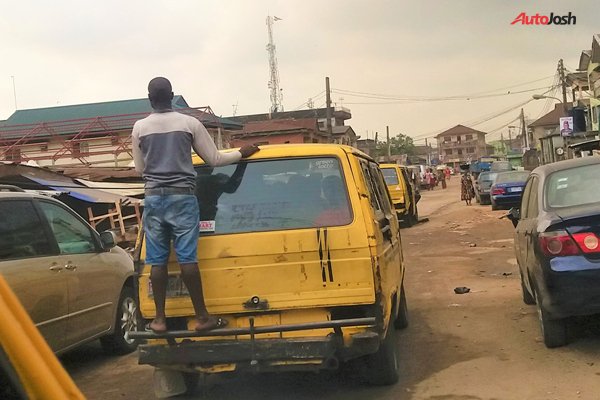 It has become a common sight on roads in Lagos state.
It is the sight of some commuters standing on the rear bumper of a mobile Danfo.
Clearly, this is a high-risk adventure – perhaps, suicidal.
There is so many inherent danger from such dangerous behaviour. For instance, the bumper might cave in to the weight of the person standing on it. This might lead to the person falling off the mobile Danfo. Things can get worse if there is another vehicle trailing the Danfo closely.
Interestingly, the traffic law enforcers in Lagos state appear to turn blind eyes to this deviant method of commute in the state.
Perhaps, they are waiting till a fatality occurs before adequate measures against the practice are taken.
A bumper is a structure attached to or integrated with the front and rear ends of a motor vehicle, to absorb impact in a minor collision, ideally minimizing repair costs.
The bumper  – front or rear –  was not designed to carry heavy weight.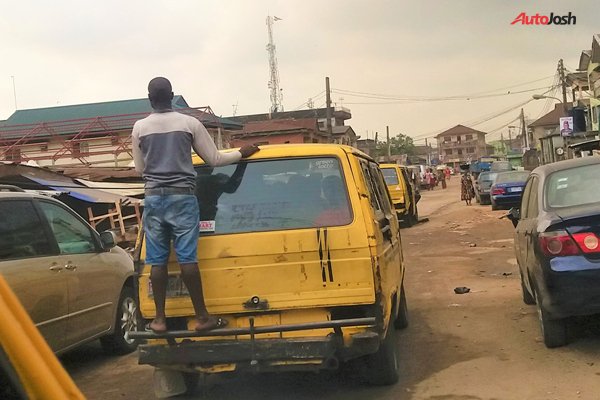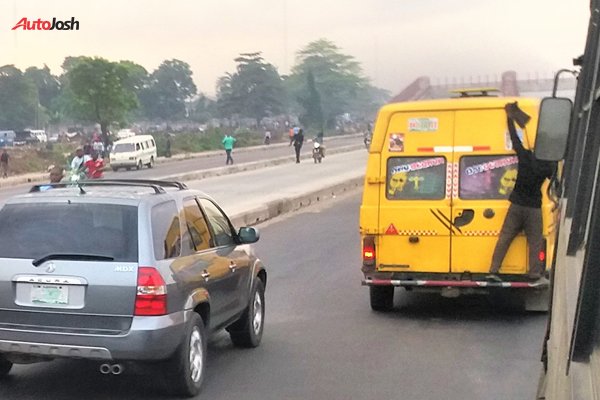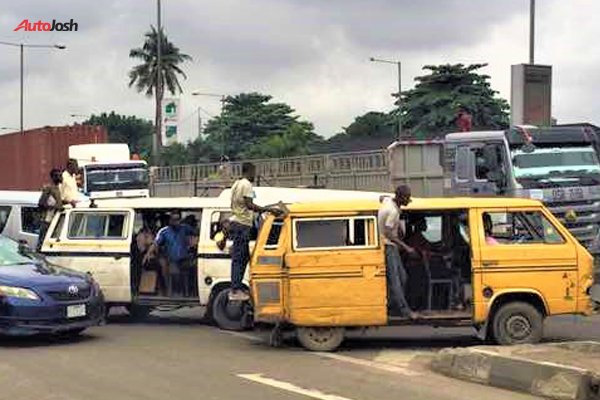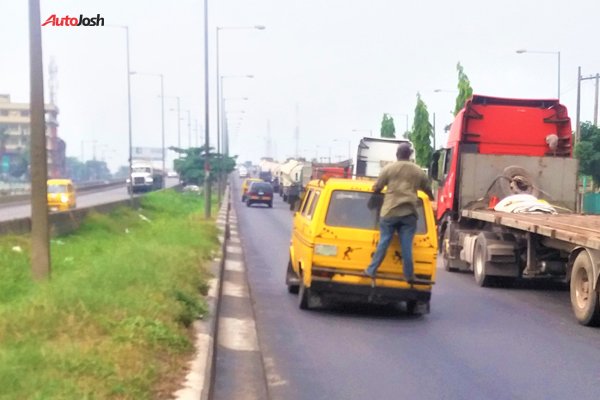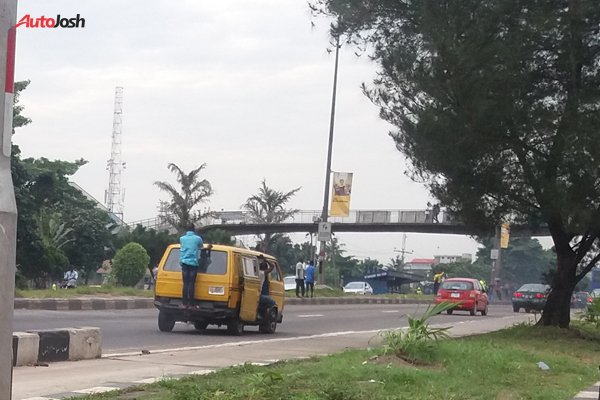 Also See: Buy and sell cars faster on Carmart NG