World's First Dent-Proof Car Wows Crowds At Tokyo Motor Show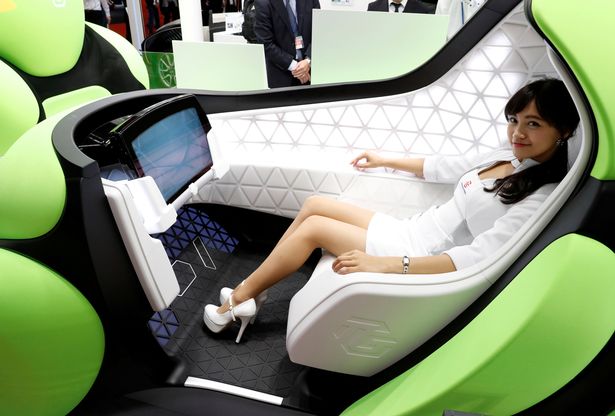 A concept car equipped with external airbags to protect against fender benders is raising eyebrows at the Tokyo Motor Show.
The body panels of the Flesby II ultra-compact vehicle are covered by a soft, next-generation rubber that can absorb the impact of a collision.
"We put airbags, which are mainly employed inside the car, on its exterior, such as its hood or fender, to protect the entire body," Takashi Ishikawa, managing officer of Toyoda Gosei, said on Wednesday.
Toyoda Gosei, a manufacturer of rubber and plastic automotive parts and LEDs, came up with the idea for the concept car in 2013.
The company said on its website the rubber is able to move with electric power and change the shape of the car body.
LED lights projected onto the rubber also allow the driver to communicate with pedestrians and other vehicles, the company said.
"In the event of contact with a pedestrian, the soft body serves a safety function in absorbing the impact," the company said.
The company hopes to introduce Flesby II by 2030.
Credits: www.mirror.co.uk/