Would You Buy These 11 Opulent Maybach Accessories? (Photos & Prices)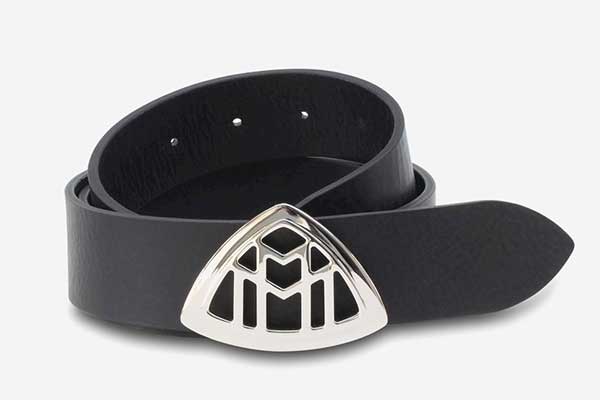 When you hear the name Maybach, what comes to mind is the Mercedes-Maybach series of luxury cars but today as there is something else. This time, we will be focusing on Maybach as an accessory or souvenir maker. As many thought, these accessories/ souvenirs are not cheap and we will display some of them below………
1. 925 Sterling silver Classic champagne cooler
As ordinary as this looks, this champagne cooler cost €7,600.00 which is well over ₦3.7 million. That money can get a very decent used (tokunbo) car. Well, it has its own market so it's meant for a few individuals.
2. Umbrella with wooden handle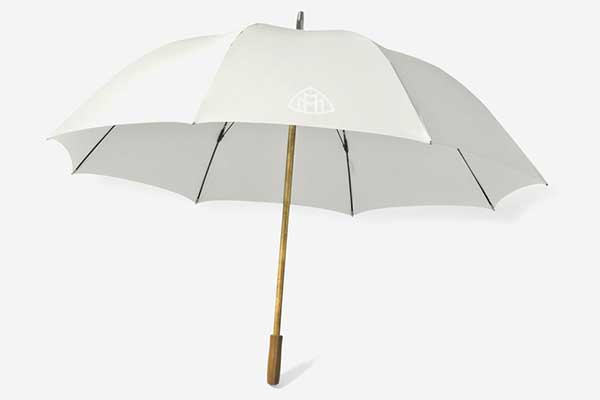 An umbrella is important, especially in this current rainy season. But coming out in style with a Maybach umbrella is epic. Unlike the champagne cooler, this item though costly for an umbrella is €245.00, about ₦120,000. Ok for an umbrella it's costly but hey, it's a Maybach so it's expected.
3. Two steak knives and forks each MAYBACH Steak-Set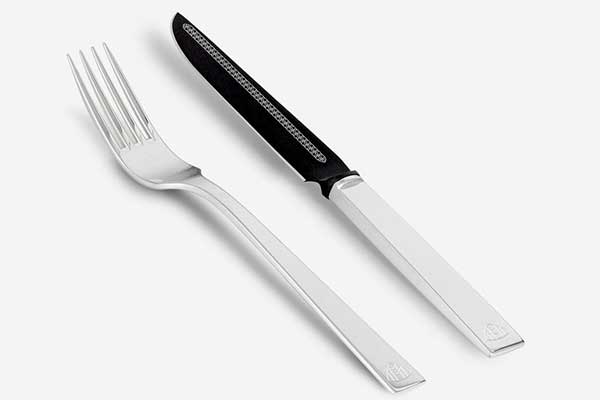 A set of knives and forks worth €950.00 which is crazy money for a set of kitchen utensils. The amount approximates to more than ₦450,000. The question is? Will anyone buy this? Well, only the rich can answer that.
4. Mini wallet – with pop-up cardcase THE FORTUNE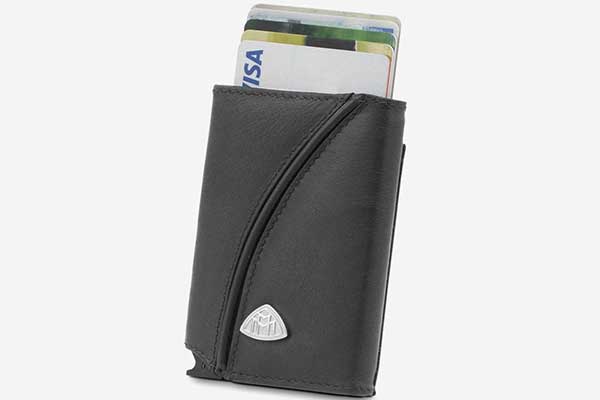 Among all the items listed, this is the most affordable as it cost €99 which is close to the ₦50,000. There are many wallets worth way more, so this is kind of reasonable to an extent if you want to put it that way.
5. Calfskin business bag THE COUNSELLOR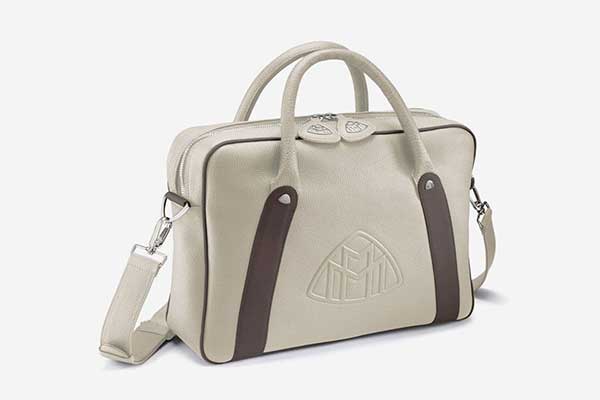 This calfskin business bag oozes class and has the price to match. This €3,500 or ₦1.7 million bag is made from the finest materials that make it stand out from the crowd. The leather is genuine and it also has a vegetable-tanned material inside for that soft feel.
6. T-Shirt THE EXPRESS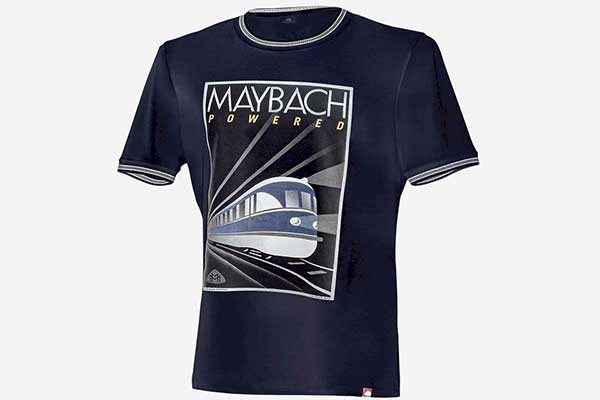 T-Shirt with original artwork of artist Michael Schwab. The artwork shows the Fliegenden Hamburger express train, one of the fastest trains in the world and powered by MAYBACH engines. This shirt makes an excellent souvenir and it cost €99 which is about ₦50,000.
7. Keychain – 925 Sterling silver The Sterling Keychain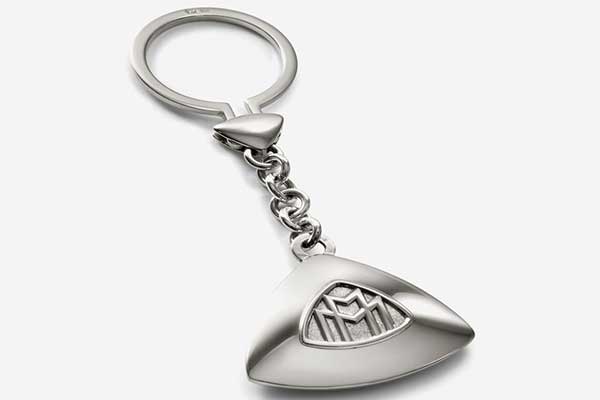 A keychain that cost €420 or ₦218,000 is not ordinary at all. This is a custom Maybach keychain that is made from silver by German specialists Robbe & Berking. From that, you all know why it costs so much. Anyone who has this keychain shouldn't lose it at all.
8. The Shell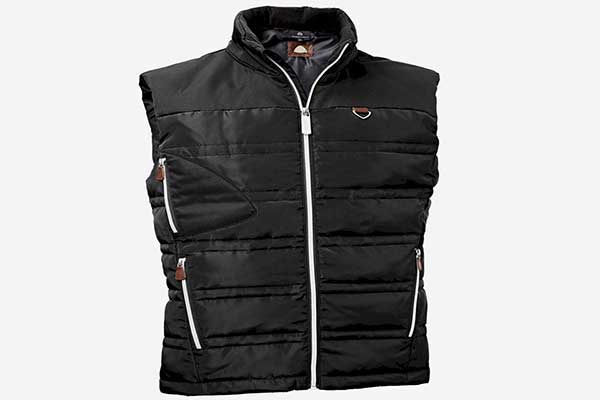 This jacket looks amazing and badass but it comes with a price. The water-repellent and windproof outer material is combined with high-tech padding which ensures pleasant warmth. A layer of soft fleece on the inside adds extra comfort to the collar and pockets. It costs €299 (about ₦145,000)
9. The Stance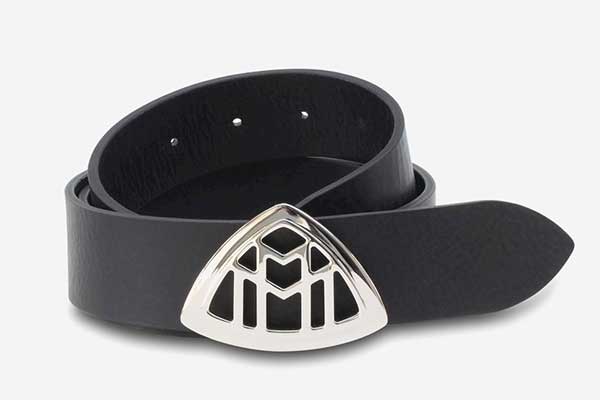 With all the wearable accessories, the belt is very important and Maybach has that covered with this belt they call the stance. The premium, finely grained leather of the belt is complemented by a palladium-plated buckle in the form of the elegant MAYBACH double-M-logo. The belt tip also subtly reflects the outlined shape of the triangular logo. The price is €295 which is more than ₦140,000.
10. Shoulder bag THE BLOSSOM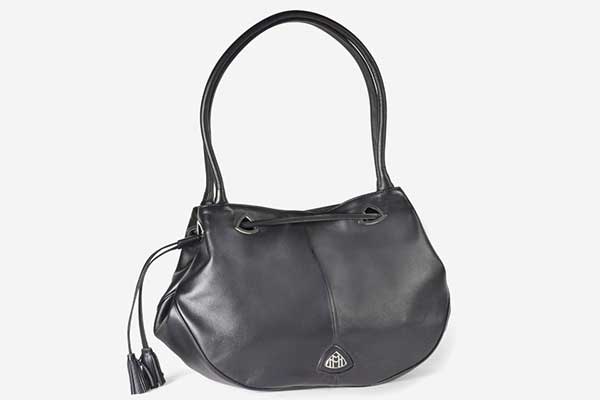 Most of the accessories we have listed has been inclined to the male folk but the ladies are not left out as this shoulder bag is a piece of simplicity. Made from wonderfully soft and supple calf napa leather, the capacious bag has extra-strong shoulder straps and several interior pouches and compartments. It's very pricy too with a price tag of €1,890 or ₦920,000.
11. Leather flipcase for iPhone Xs MAX THE SUCCESS IV
Need that perfect phone case for your iPhone XS Max? This leather flipcase is the right one for you. Made from lamb napa leather, the case feels pleasantly soft to the touch. Three interior compartments for business cards, an inside pocket and an integrated hard frame are included. This cost €219 or ₦106,000.