Zlatan Ibrahimovic Met 50 Yr Old Girlfriend During Angry Row After His Ferrari Blocked Off Her Mercedes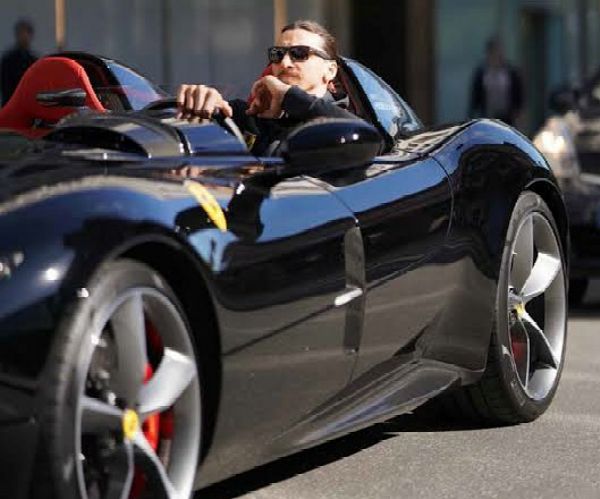 Zlatan Ibrahimovic met 50 yr old girlfriend Helena during an angry row after his Ferrari blocked off her Mercedes.
Zlatan Ibrahimovic's girlfriend Helena Seger has revealed she met partner during a row after the Swedish footballer blocked her Mercedes off with his Ferrari.
While revealing her first encounter with Zlatan Ibrahimovic, the model and businesswoman told Elle, via Corriere dello Sport:
"He had parked his Ferrari badly in a car park in Malmo.
"He had done so in a way that prevented my Mercedes from coming out.
"Quite gruffly, I told him to move it right away.
"And yes, he saw something that he liked.
"It's not easy to live with him, but I admit it, it isn't with myself either."
Seger also dismissed the idea of getting married to Ibrahimovic as she does not want to be defined as a footballers wife.
Helena continued:
"I think I like Zlatan because I stand up to him, I too have an important background and I have built my career with a lot of sacrifice.
"Getting married could disturb my sense of independence.
"I don't want to be labelled simply as the wife of a player, or the winner of a beauty contest.
"I think people don't know how much I have studied, worked and fought."
Together, Zlatan Ibrahimovic, 39, and his 50 year old girlfriend, Seger, have two children, sons Maximilian and Vincent.
Ibrahimovic, just like any other well paid footballers, is a lover of luxury sports cars. As a Ferrari fan, Ibrahimovic boasts several high-end sport cars from the brand. These includes a £2.3million Ferrari Enzo, Ferrari F430 Spider as well as a Ferrari LaFerrari.
Two years ago, the Former Manchester United and Inter Milan star splashed out £1.4 million on a rare Ferrari Monza SP2 for his 38th birthday.
Ibrahimovic is one of just 499 Ferrari's most loyal customers that will get behind the wheels of this roofless Formula 1-inspired two-seater supercar.