2019 Toyota Hiace Bus Unveiled (Photos)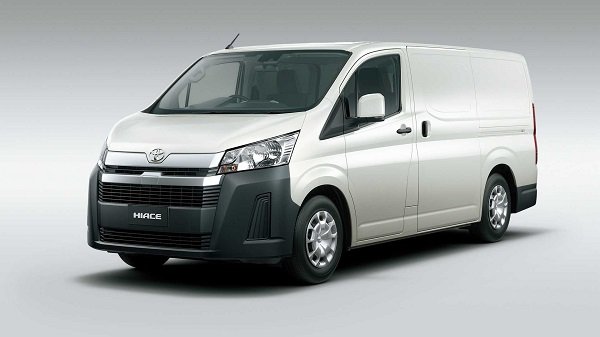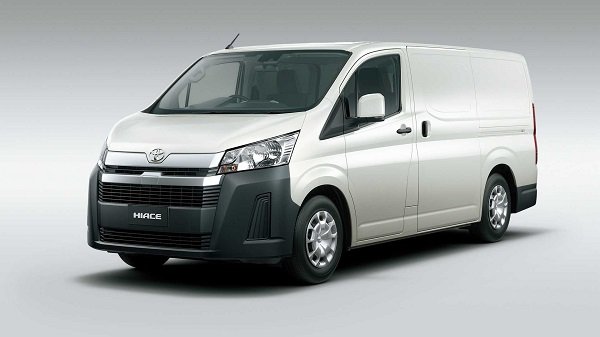 The Toyota Hiace bus was originally introduced in the year 1967. It is one of the buses mostly used in Nigeria for various purposes. They are mostly used by transport companies, corporate firms, schools, hospitals etc.
According to Toyota, the 2019 Toyota Hiace bus which falls under the sixth generation offers lower noise and vibration with a significant increase in size for both the standard and long roof versions.
This new Hiace is redesigned inside and out. There are two key inspirations in the design and engineering of the All-New Hiace. The first is to create a vehicle that increases productivity. The second is to provide safe, comfortable, and reliable transport for people everywhere.
Again, the engine position of the bus was changed; both driver and passenger can experience better ergonomics, without the heat and vibration emanating underneath their seats. This also results in better serviceability, as the engine becomes easier to access compared to the previous make.
"The Hiace was developed using the key words of "Hiace Pride," and from the concept of being a faithful partner that makes people feel safe, satisfied, and proud. Owners, drivers, and passengers know they are in good hands when they own, drive, and ride in a Hiace," commented Chief Engineer Takuo Ishikawa, who was responsible for development.
Engine
The 2019 Toyota Hiace Bus will be powered by either a naturally aspirated 3.5-liter V6 gasoline engine or a 2.8-liter four-cylinder turbodiesel, with a choice between a six-speed manual or an automatic transmission.
Exterior
Two body types are available: Normal/Standard Roof and Long/High Roof.
Leveraging the semi-bonnet package, the Hiace's most important features―its reliability, toughness, and functional beauty―are evolved and enhanced, creating an external style that suggests a comfortable and sophisticated space.
Interior
Layouts with multiple rows of seats or increased storage space are available to suit various uses*.
Up to 17 people can be carried in the "Commuter" versions―the most in its class―for private bus use.
A specialized interior and functions for comfort are adorned in the new "Tourism" versions.
The "Van" versions feature storage space sufficiently large for pallets from any country or region.
The comfortable interior design provides peace of mind while functionality for driver and passenger needs is upgraded, as demonstrated by large door pockets and generous under-seat stowage.
Africa is one of the locations where this new Toyota Hiace Bus will be largely sold.
See Photos below;