50 Cent Splashes ₦1.2 Billion On 2020 Bugatti Chiron For His Christmas Gift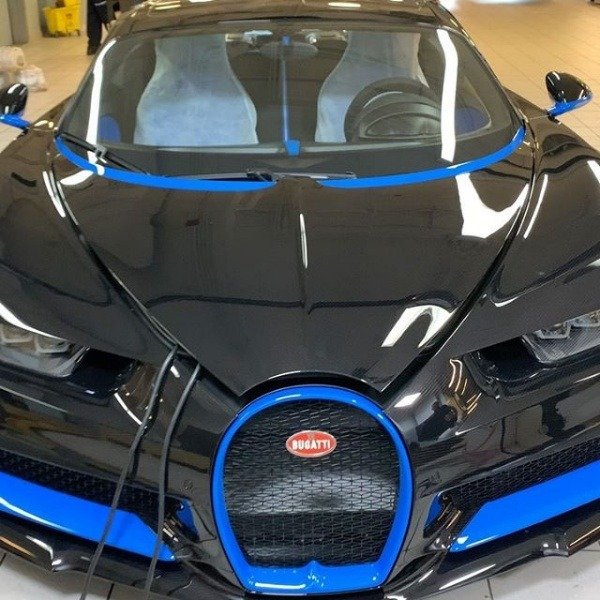 American rapper 50 Cent has splashed $3.3m (₦1.2 billion) on 2020 Bugatti Chiron Hypercar for his christmas gift. The hypercar joins his other cars like Lamborghini Aventador and Rolls-Royce.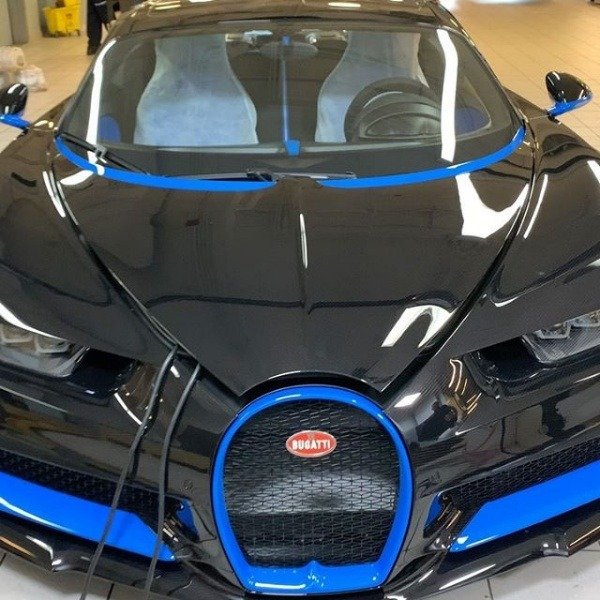 American rap artist, 50 Cent, dressed as Santa Claus, last night took to his twitter page to show off his ₦1.2 billion Christmas gift— a luxurious 2020 Bugatti Chiron hypercar.
50, who also owns a Lamborghini Aventador, Rolls-Royce and a Bentley Mulsanne, captioned the footage of his new Bugatti with,
"Merry Christmas to you and your family. Stay positive, stay focused go hard 2020 BOOM,"
Merry Christmas to you and your family. Stay positive, stay focused 💪go hard 2020 💣BOOM #lecheminduroi #bransoncognac #starzgettheapp #abcforlife pic.twitter.com/2AGgr5AVQA

— 50cent (@50cent) December 24, 2019
His brand new black Bugatti has a blue accents and blue and black interior with white seats. Just like the other Chirons, it has a powerful 8.0-litre quad-turbocharged W16 engine that makes a whopping 1500 Horsepower and 1600Nm of torque.
This engine can move this machine from 0-60 mph in just 2.3 seconds, and give a top-speed of 261 mph.
The 2020 Bugatti Chiron retails from $2,990,00 for the base model to $3,600,000 after customizations. Owning this Bugatti Chiron won't come cheap.
Apart from splashing about $3.3m on this luxury ride, 50 Cent will also spend $35,000 on new tyres and $25,000 on fluids and oil change, to maintain this monster.
50 Cent joins celebrities like Kylie Jenner and Floyd Mayweather in owning one of the rarest and fastest super cars on the planet.
What Do You Think?