Bayelsa State Number Plate Codes And What They Mean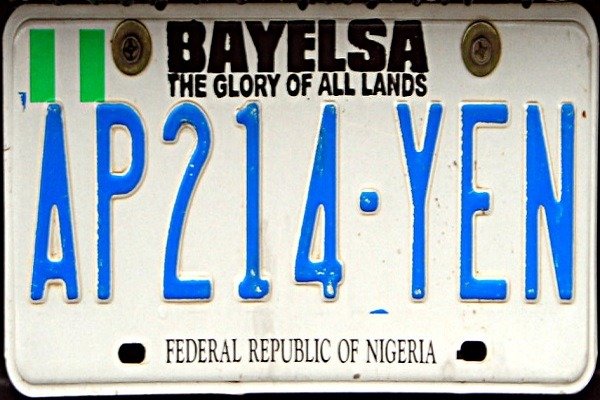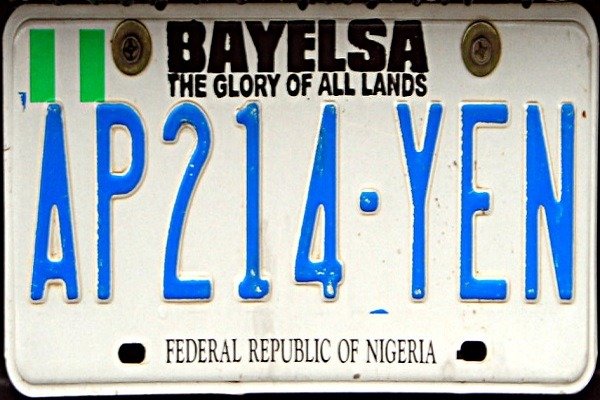 Every state in Nigeria has their various number plate codes. These codes engraved on plate numbers have what they mean.
In our previous posts, we talked about Lagos State, Anambra, Imo, Abia, Jigawa, Ondo, Katsina, and Enugu State number plate codes and what they mean. This time around, we would reveal the meaning of Bayelsa State Number Plate Codes.
The first three letters you see on any plate number indicates the Local Government area of registration for the vehicle.
Below are the number plate codes and what they mean.
BRS – Brass
KMR – Ekeremor
KMK – Kolokuma/Opkuma
NEM – Nembe
GBB – Ogma
SAG – Sagbama
SPR – Southern-Ijaw
YEN – Yenegoa
The license plates are generally white, and the number itself is of blue imprint. The background consists of an outline of a map of Nigeria. The top left corner bears the Nigerian flag or the coat of arm. The state name and slogan is displayed at the top centre of the plate, and the "Federal Republic of Nigeria" is written at the bottom.
Bayelsa state was created out of Rivers State on October 1, 1996 by the Sani Abacha's military government. Its name was derived from the first few letters of the names of the major local government areas from which it was formed – Brass LGA (BALGA), Yenagoa (YELGA) and Sagbama (SALGA). Hence BAYELSA was derived from the letters BA + YEL + SA.
Did we miss any of the Bayelsa state number plate codes? Kindly let us know using the comment section.
We will update it as soon as you do.