Bugatti Displays One-off $18m La Voiture Noire Hypercar In Molsheim, France To Celebrate Christmas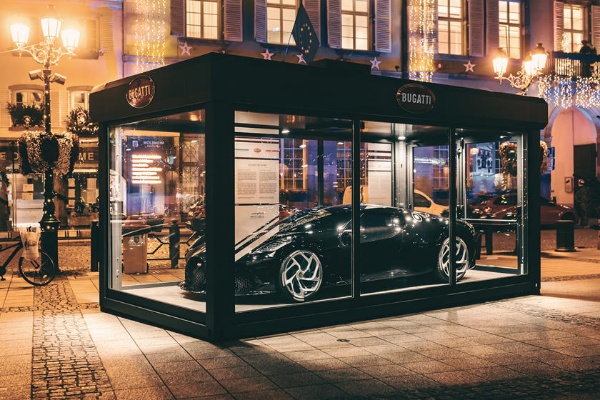 Volkswagen-owned Bugatti displays one-off $18m La Voiture Hypercar in France city, Molsheim, to celebrate Christmas.
At $18.68 (₦7.1 billion), the La Voiture Noire, rumoured to be bought by Cristiano Ronaldo, is the world's most expensive new car.
Bugatti is celebrating the winter holidays and Christmas with its numerous fans by displaying the La Voiture Noire at the home city, Molsheim, in France.
The one-off hypercar placed inside a glass container is currently exhibited next to the Christmas tree in the French city. It will remain there until the end of March 2021.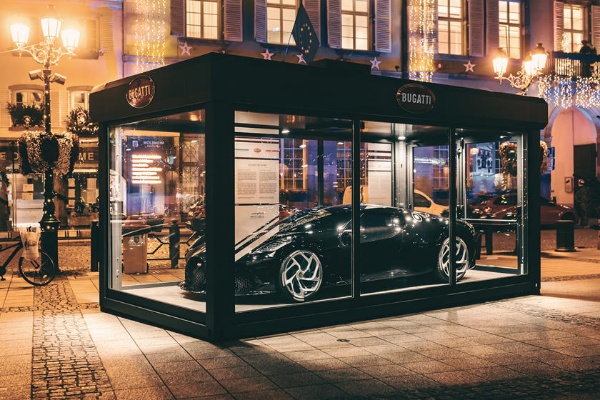 During the inauguration of the glass container, Laurent Furst, the Mayor of Molsheim, said :
"I am very grateful to Bugatti for this wonderful gift to our city. Now all residents of Molsheim have the very special opportunity to admire this unique masterpiece, the 'La Voiture Noire,' of which Ettore Bugatti would certainly have been very proud,"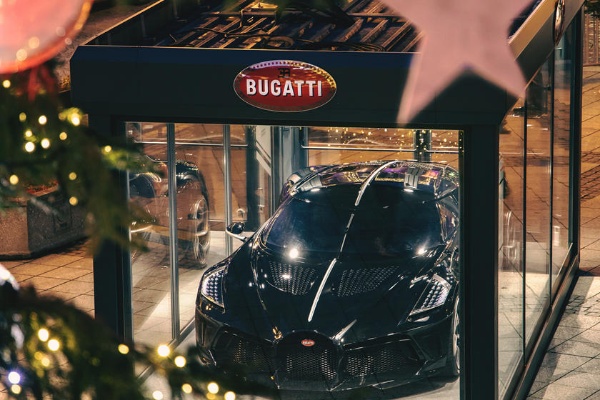 At $18.68m (₦7.1 billion, excluding local taxes), the La Voiture Noire is the most expensive new car on the planet. It was rumoured to be bought by Bugatti collector Cristiano Ronaldo,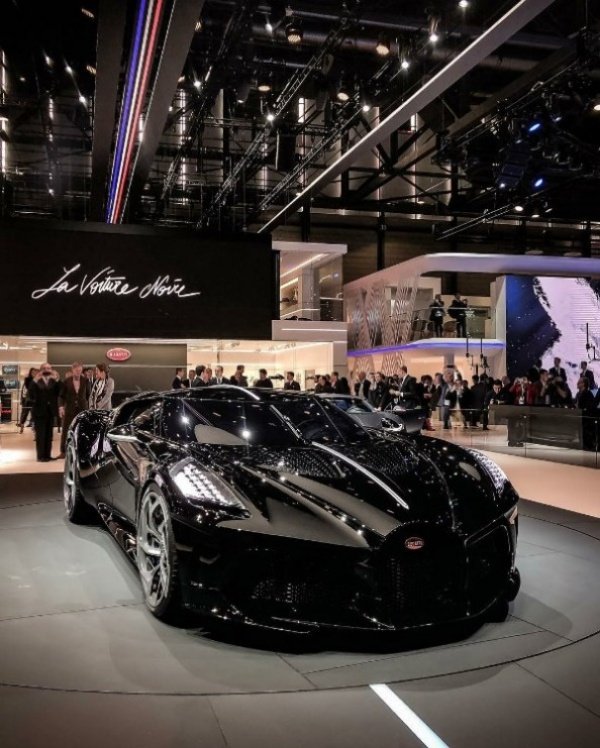 The hypercar, introduced in March 2019 at the Geneva Motor Show, is a one-off creation that was built to celebrate the company's 110th anniversary.
La Voiture Noire, which literally means "The Black Car" also pays homage to Type 57 SC Atlantic by Jean Bugatti.
According to Bugatti, the unnamed buyer agreed to buy it on the spot after seeing only the sketches. It added that :
"As soon as a customer makes a public claim, then we can refer to that. But other than that we will honor a customer's anonymity and he will decide whether or not he wants to remain anonymous"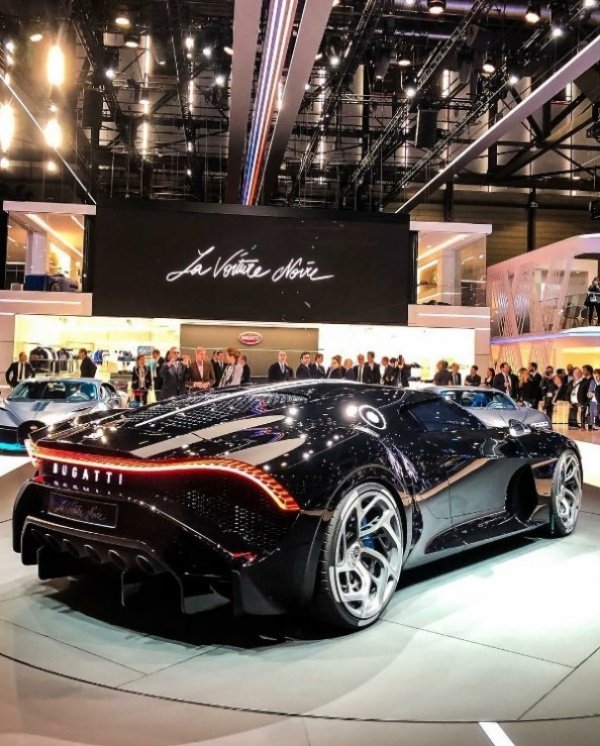 But the lucky owner still needs to wait untill 2021 before taken delivery of the car; which is nearly two years after its unveiling.
It is expected to use the same underpinnings with the Divo and Chiron. These includes the infamous quad-turbo 8.0-liter W16 powertrain, that gives 1479hp (1500PS).