Comedian Tracy Morgan Crashes ₦613m Bugatti Veyron Grand Sport Hypercar 30 Minutes After Buying It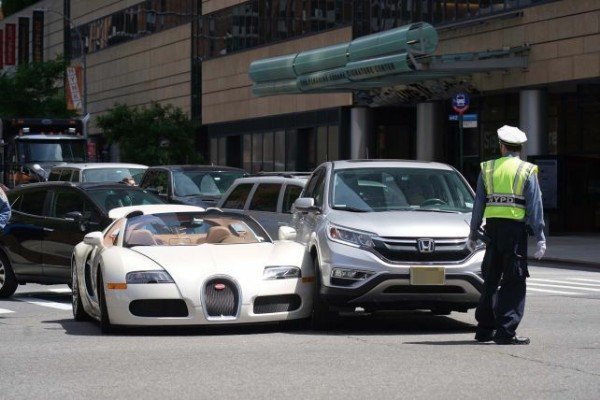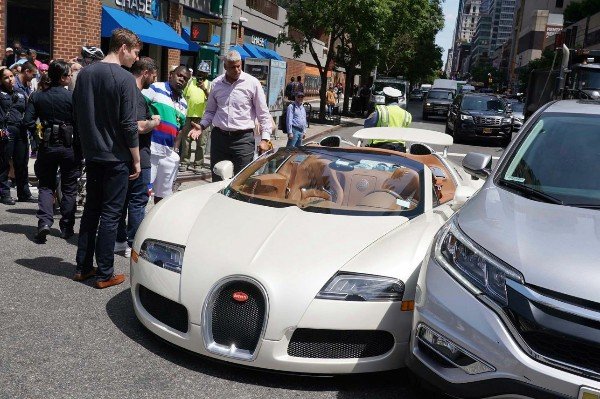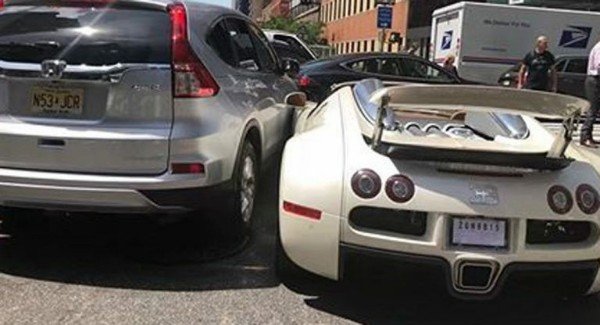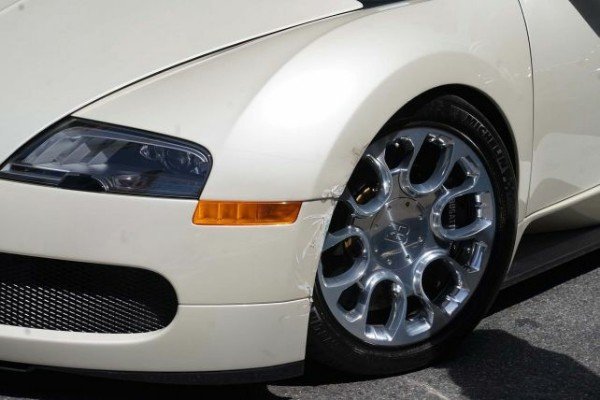 Comedian Tracy Morgan crashed his pre-owned 2012 Bugatti Veyron 16.4 Grand Sport Hypercar 30 minutes after picking it up from Manhattan Motorcars on Tuesday.
The 50-year-old actor was driving his Veyron on the streets of New York City when he got into a fender bender with a silver Honda CR-V at a traffic light.There were no reported injuries at the time of the accident.
The 30 Rock star was seen immediately after the crash banging on the window of the CR-V and shouting "B*tch, get out of the car." Morgan can then be heard telling those nearby "It's a $2 million car. Just bought it!"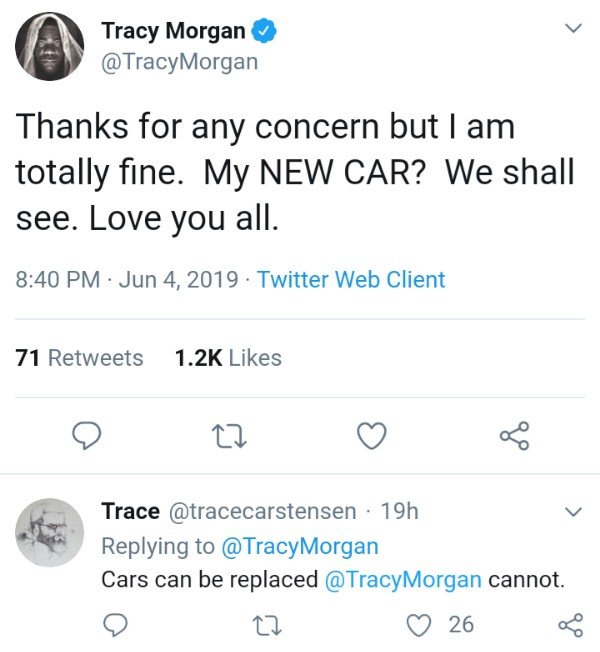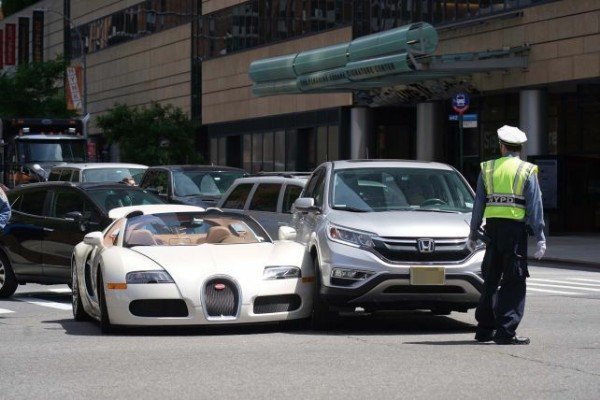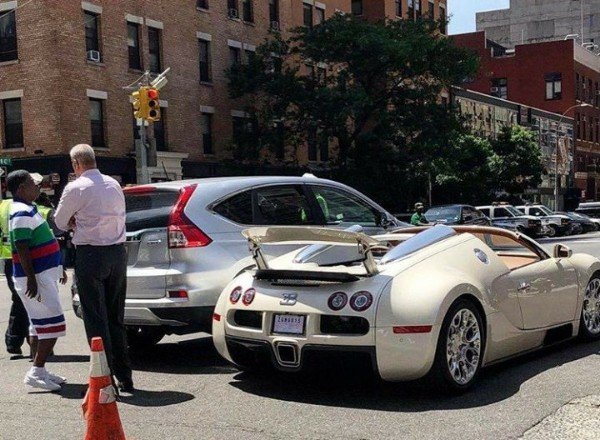 The 61-year-old woman driving the CR-V,who believes Morgan is the one to blame for the collision, said:
"We are both turning right – people are still crossing. So what happened is we're both turning right. But I know he hit me because I was already [turning]. I was there, he was the one who hit me!"
According to the NYPD, neither driver was charged and the incident is expected to be settled through their respective insurance companies.
Also See: Buy and sell cars faster on Carmart NG