Comedienne, Wofaifada, Acquires A Mercedes Benz G-Wagon (PHOTOS)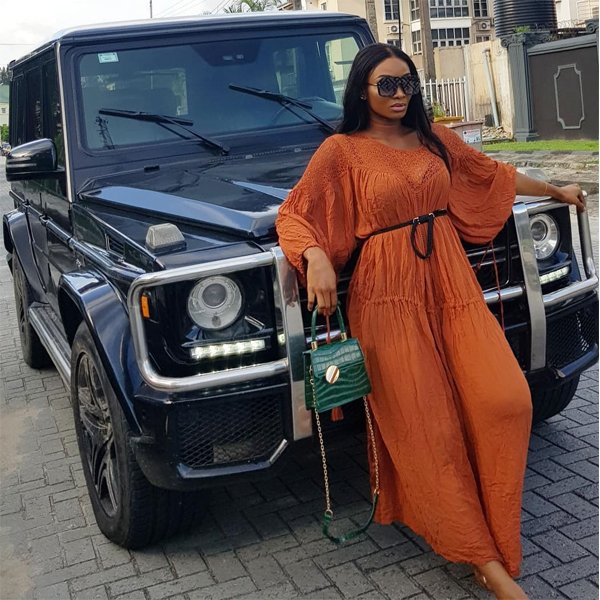 Wofaifada Acquires A Mercedes Benz G-Wagon (PHOTOS)
Wofaifada is a  Theatre and Media Studies graduate from the University of Calabar. She is a comedienne, TV presenter and actress.
The 29-year-old Instagram celebrity commands huge followership on social media because of her ability to keep users laughing with her skits.
She started releasing skits in 2014, as a casual hobby. This eventually turned into a huge sensation.  Her first TV appearance was MTN Lovers Ball in 2015.
Wofai was born in Ugep Yakurr area of Cross River state, on 11th May, 1990. Born to teachers, Wofai had a middle-class upbringing. She is the third child of five children.
In 2016, Wofai was awarded the National Comedy Award and Best Stand-up Comedian of the Year.
Wofaifada, who previously owned a Honda and an Infinity SUV, just added another vehicle to her collection of cars.
The 29-year-old restauranteur who is popular for her comedy skits recently announced the acquisition of a new car – a Mercedes-Benz G-Wagon.
She announced her latest automobile on Instagram with the caption:
New whip alert 🚛. Thank you 2019! …. 💃💃💃💃💃💃. You've been amazing. God is good