8 Things Commercial Bike Riders In Lagos Always Do Wrongly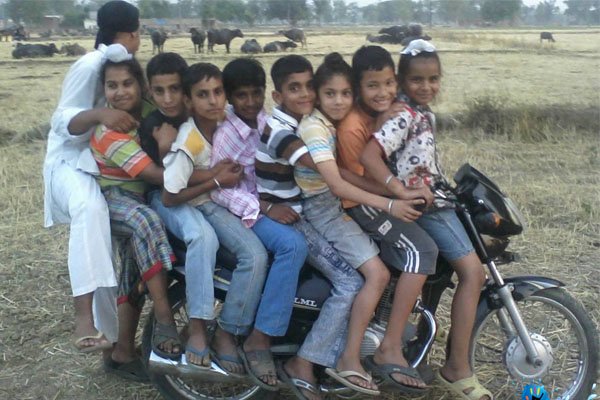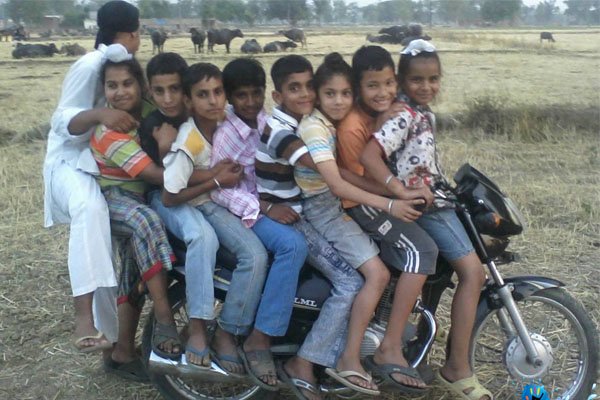 We all know that bike aka 'okada' has been a savior in one way or the other most especially for commuters in Lagos. The time you are meant to spend on some insane traffic in Lagos can be cut short just by boarding a bike. They are relatively costlier when compared to buses anyways.
There are a lot of things most commercial bike riders get wrong and it has in one way or the other cause more harm than good. In a bid to keep to time, make more runs and avoid traffic, some commercial bike riders pull insane stunts with their passenger's life on the line.
These are the 8 things most commercial bike riders do wrongly in Lagos
1. Overloading:
Conventionally, a bike is meant to carry just the motorcyclist and one passenger but that's not what it is here in Lagos. Some bikers do carry more than one. Some carry up to 3 adults without being deterred. Aside from carrying humans, some bikers overload their bikes with lots of things that are not meant for the bike.
Some go to the extent of carrying several bags of rice and several other things that can easily make them lose control of the bike.
2. Poor Riders Protection:
Driving with no protection is the order of the day for commercial bike riders in Lagos. No helmets, no reflective, no gloves and so on.
Out of 10 bike riders you see in Lagos, just 1 wears a helmet. Helmet is the main and most common protection to be worn by bikers. This is to reduce the impact of an accident to the head.
It is also improper to ride with slippers and with unfastened helmet.
3. Meandering:
Most bike riders fall victim of this. They are not patient enough with the traffic flow. They end up making it through spaces that are very dangerous for them and their passengers.
4. Improper overtaking:
This is among the major characteristics of a commercial bike rider in Lagos; overtaking cars improperly. You see a lot of bike riders overtaking from the right hand side which is abnormal. Some try to make it through the middle of two vehicles.
Do not overtake by the right hand side of any vehicle.
5. Carrying a passenger with out-sized object:
Often times you'll see this. The one you might have seen is a passenger carrying a car windscreen on a bike.
This can have a terrible repercussion.
6. Overspeeding:
Most bike rider uses their passengers to practice motogp. According to Nigeria Highway Code, the maximum speed limit for motorcycle is 50km/h and motorcycles under 50cc are not allowed on the expressway.
7. Riding without reflective at night:
The reflective is meant to keep bike riders visible to other motorist.
8. Poor lighting system:
If not for the street lights on the roads, most bikers would be driving with no functional lighting system.