Hennessey Unleashes It's 1,000Hp+ Dodge Durango Hellcat (Photos)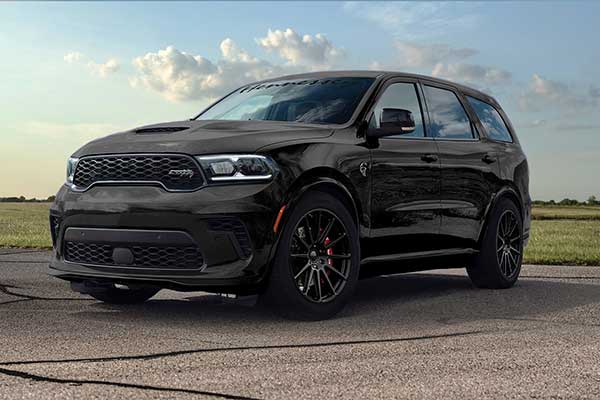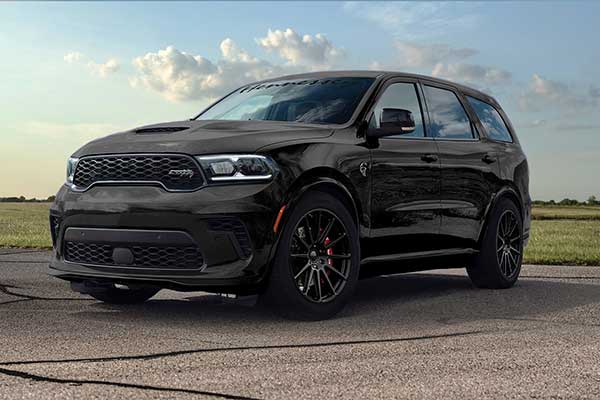 The Dodge Durango Hellcat came out and blew everyone off their socks with its powerful 710hp but people at Hennessey thought differently. They have modified the Durango Hellcat and added extra 300hp to turn it into a 1,012hp beast. This will make the Durango Hellcat the most powerful tuned SUV there is at the moment.
In a typical Hennessey form, the Durango Hellcat will retain all its stock looks with the only difference being the special HPE1000 badge. The engine too will be labelled to differntiate it from the regular Hellcat powerplant. In addition, other Dodge and Jeep vehicles will have a similar treatment from Hennessey. The vehicles to benefit are the Dodge Challenger, Charger and the Jeep Grand Cherokee Trailhawk.
The Texan tuner claims that the 0 to 60 mph sprint has dropped from 3.5 to 2.8 seconds. Furthermore, the Durango SRT Hellcat is a 10-second car, with the quarter-mile completed in 10.8 seconds at 126 mph . There is no reference to the new top speed, yet the stock SUV can do 180 mph.
Hennessey will leave no stone unturned as they promised the Durango Hellcat will perform as stated. This is so because they tested the vehicles and the chassis to make sure it can handle that much power. Not only that, The conversion is covered by a 1-year/12,000-mile (19,312-km) warranty.