Ilasamaja Bridge Is Dismantling (See PHOTO)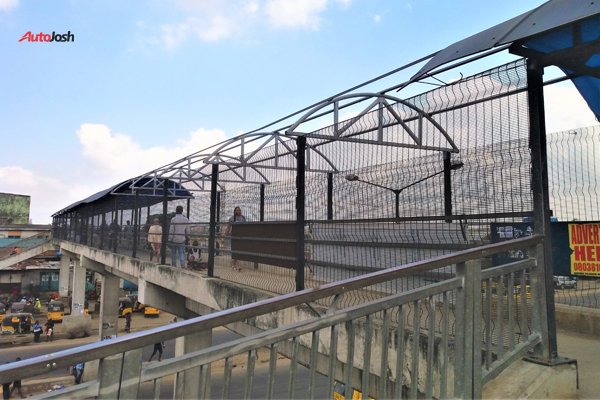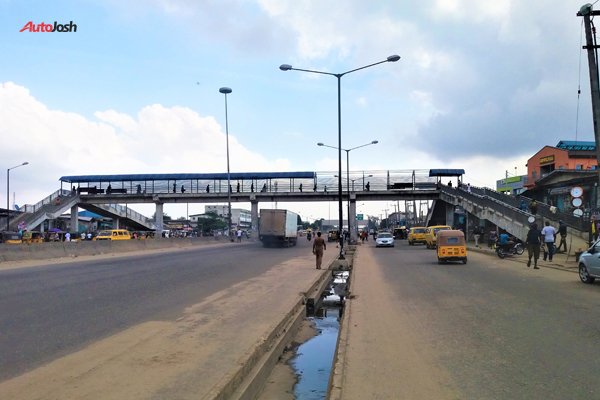 This is the Ilasamaja pedestrian bridge. It is situated at the Sadiku bus-stop at Ilasamaja on the Oshodi- Apapa expressway in Lagos state.
The bridge was constructed and commissioned in 2013 by the Babatunde Fashola Administration.
This pedestrian bridge was built as a replacement for an earlier existing one that had dangerously degraded.
The length of the bridge is about 100 meters. The construction firm of Messrs P.W. Nig. Ltd. constructed it. It cost the Lagos state government  N400 million to construct it.
This bridge – commissioned with a good measure of fanfare 5 years ago – is fast disintegrating in installments.
For instance, for over a year, a portion of the roof, placed as a shelter on the bridge, was dismantled, ostensibly by the elements of nature. Ever since it happened – over a year ago  – and contrary to expectations, the authorities have failed to get it replaced.
Sadly, things like this further lends credence to the growing impression that our government embark on projects with absolutely no plan to maintain them.