Lagos Impounds 3,619 Rickety Vehicles, Launches Computerised Vehicle Inspection Centre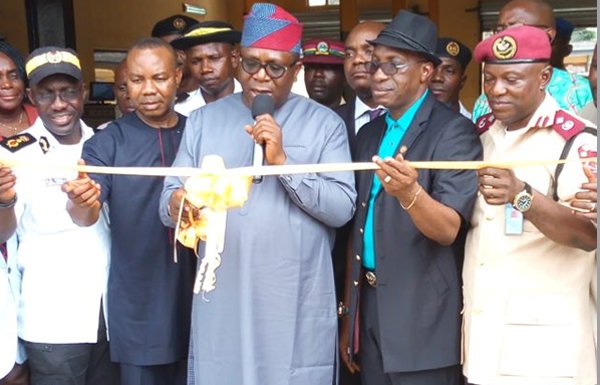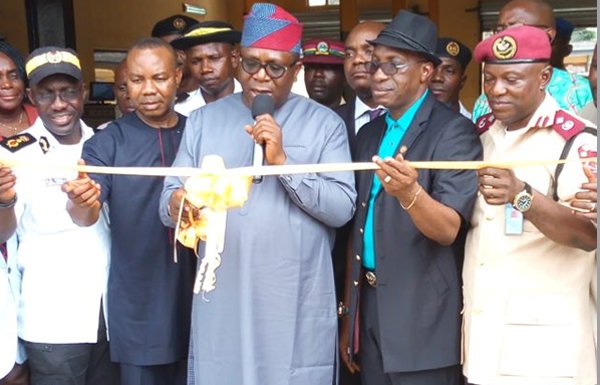 Lagos State Governor, Akinwunmi Ambode on Wednesday disclosed that the states Vehicle Inspection Service, VIS, has impounded 3,619 rickety vehicles on Lagos roads in the last three months.
The governor made the disclosure while speaking at the commissioning of the Lagos State Computerised Vehicle Inspection Centre in Ojodu, Lagos. He said the centre would help to eradicate vehicles that are not roadworthy from our roads.
According to the Governor, "2017 falls within the United Nations Decade of Action with respect to road crashes. The Decade of Action targets reducing road crashes by 35% globally through instituting a safety system that aims at minimizing road crashes loss of life. To ensure this, the VIS in the first quarter of 2017 has impounded 3,619 rickety vehicles which can potentially cause fatalities on the road.
"Statistics have shown that between 2013 and 2016, over 416 lives were lost and 2,498 injured due to road crashes on Lagos roads. These road crashes have been traced to human error. It is an established fact that human error is responsible for 90% of accidents while mechanical and environmental factors accounts for only 10%."
Ambode confirmed that Lagos is the fastest growing mega city in Africa.. and it takes some cues from other developed cities in the world. Hence, the need to establish a computerized Vehicle Inspection Centre to enhance the inspection of vehicles (both private and commercial) in line with International best practices.
Ambode said he remained committed to his promise of a safe, secure, reliable and efficient transport system, adding that "it is imperative to state that in determining roadworthy vehicles we need to put in place, a faultless and human error-proof system; hence the new development of the computerized system."
He explained that the centre would indicate the state of vehicles in areas, such as emission system, the beam (lighting focus & aim), braking system, suspension system and the body of the car.
"It is important to state that vehicle safety is a key component for road safety. The Lagos State Government will ensure that those centres are built in the 20 Local Government and Local Council Development Areas making 57 centres across Lagos State and these will be completed in three years time," he said.
Also speaking, the Managing Director, Lagos Computerised Vehicle Inspection Service, LACVIS, Segun Obayendo said the centre was about safety and ensuring that only roadworthy vehicles were allowed to ply roads in the state.
Sector Commander, Federal Road Safety Corps, FRSC, Lagos State, Hyginus Omese said by law, both private and commercial vehicles were supposed to come to the centre to test the integrity of their vehicles.
Omese, who was represented by Olalekan Morakinyo, said the edifice would go a long way in minimizing road accidents in the Lagos metropolis.