Nigerian Flies In His Lamborghini Huracan In An Emirates Flight Instead Of Shipping It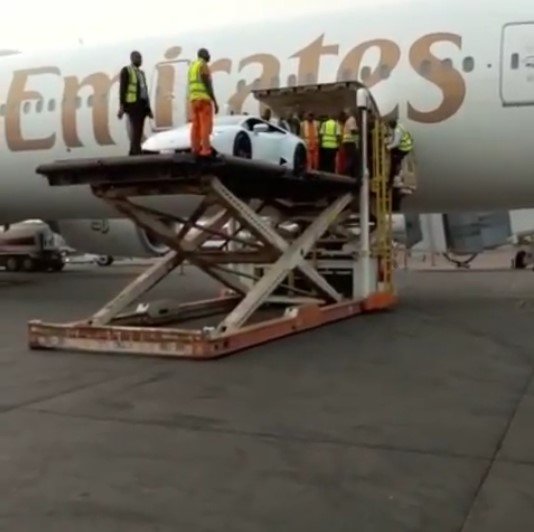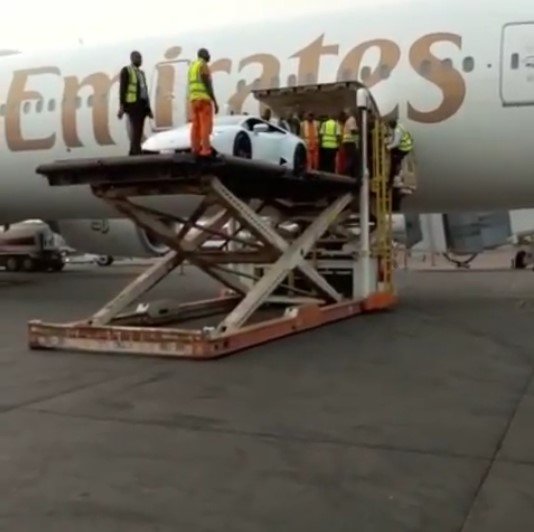 Shipping a car via flight into our country Nigeria is not what you see every day; it's a rarity on its own. This unknown Nigerian shipped in his car via air freight.
The owner of this Lamborghini Huracan skipped the conventionally way of transporting a car into another country which is via shipping and  went for the fastest and less stressful method, which is transporting the car via air freight.
In the transport industry, transporting a car via air freight is significantly more expensive than transporting via land or sea. Our recent findings revealed that for most cars, the cost to ship it across countries via plane would exceed the value of the vehicle itself. In a nutshell, shipping your car across the country via plane is usually more expensive than the average cost of a new car.
The good side of shipping your car with a plane is that it is fast, safe and reliable. These are the reasons why billionaires choose enclosed transportation for their highly valuable vehicles.
This Nigerian believed shipping his Lamborghini Huracan via air transport is worth it.
Watch the video below;