Meet The Beastly 6-Wheeled Bureko Truck From Czech Republic With Massive 1,200hp Engine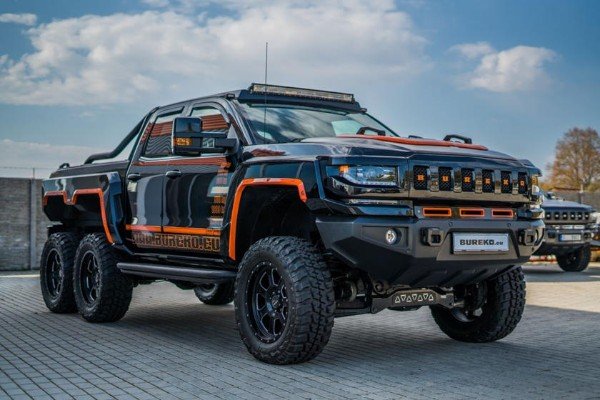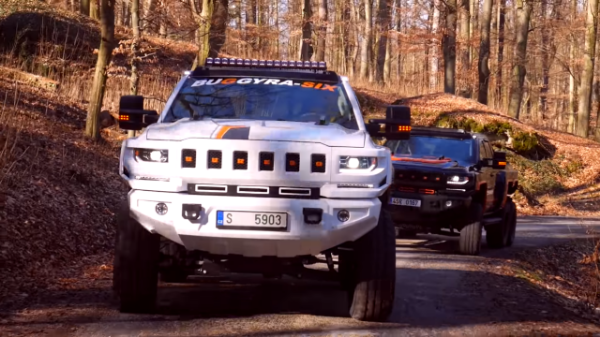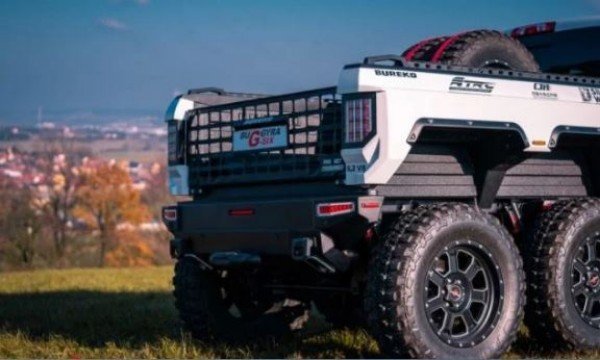 Meet the monstrous 6-Wheeler from Czech Republic that is here to take on the Hennessey's Ford-based Velociraptor, Hennessey's Chevrolet Silverado-based Goliath 6×6, Kahn's Flying Hunstman 6X6 Civillian Carrier and Mercedes-AMG G 63 6×6.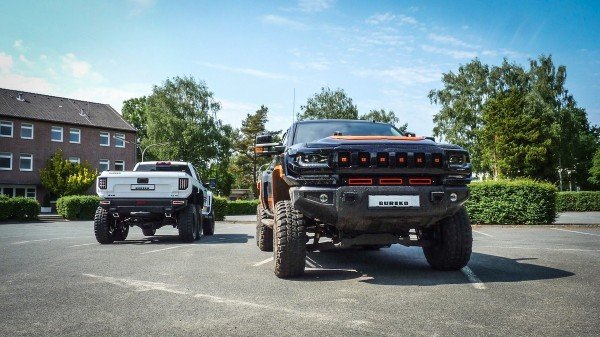 The Bureko 6×6 is a modified Chevrolet Silverado with three axles , lifted suspension and spans a whopping 20 feet and 4 inches end-to-end (that's 1 foot longer than the Mercedes-Benz G63 6×6) — the six-wheeler is simply a Chevy Silverado on steroids.
Inside, it features an interior that is nearly identical to the regular Chevrolet Silverado. A Bureko badge sits in place on the steering wheel where the Chevy bowtie normally sits and leather upholstery is standard in a few different shades of brown and black.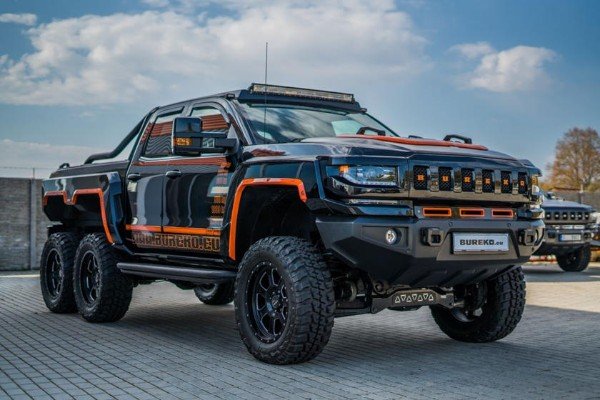 This mammoth vehicle is powered by a 6.2-litre V8 engine that produces 420hp – but that's just the basic version. If that's not enough,then you can upgrade your Bureko to a 7.2-litre engine that produces a ridiculous 1,200hp.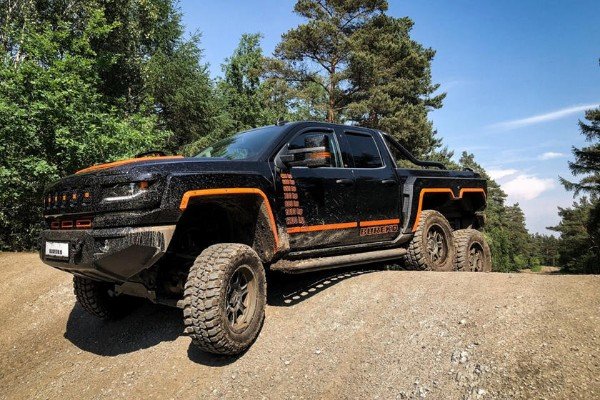 Buyers can also upgrade to the optional driver assistance package, with lane keep assist, automatic headlights, automatic emergency braking and forward collision alert.
Prices for the upgrades haven't been listed, but the Czech automaker is expected to deliver the trucks to customers before the year runs out.