Mercedes-Benz Start 2022 With A Bang As The Vision EQXX Concept Is Unveiled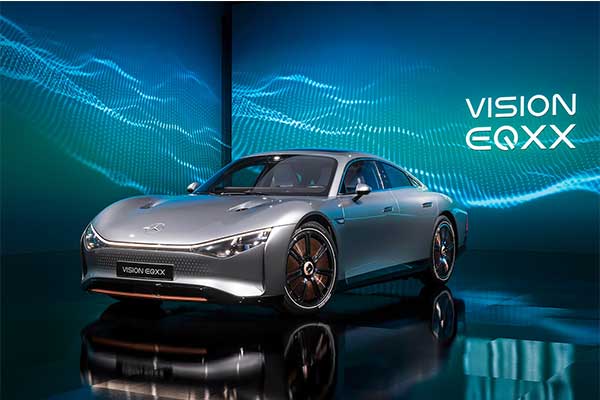 Some weeks ago, we teased the EQXX and said it will be unveiled on January 3rd 2022, that day is here and a new benchmark in EV technology has been born. This car was made with the intent that Mercedes is ready to go full EV (by 2030) and therefore showcase tier capabilities.
The EQXX's impressive efficiency allows it to cover over 621 miles (1,000 kilometres) on a charge. This would be enough to go from Berlin, Germany, to Paris, France, without needing to plug in the sedan. Mercedes claims the average American driver would only need to recharge the vehicle twice a month.
Mercedes isn't disclosing the capacity of the EQXX's battery beyond saying that the figure is less than 100 kilowatt-hours. The company touts a few impressive details about the pack, though. It has 50 percent less volume and is 30 percent lighter than the one in the EQS. The maximum system voltage is 900 volts. The battery and the frame that carries it weighs around 1,091 pounds (495 kilograms). The EQXX boasts a lightweight bionic structure, an extremely aerodynamic exterior, and a smart thermal management system. All of these details add up to create the most efficient EV ever.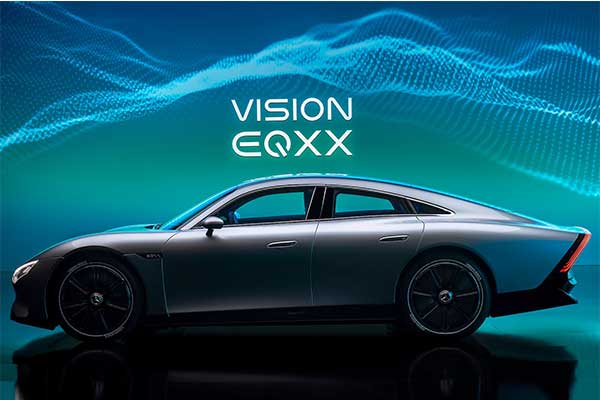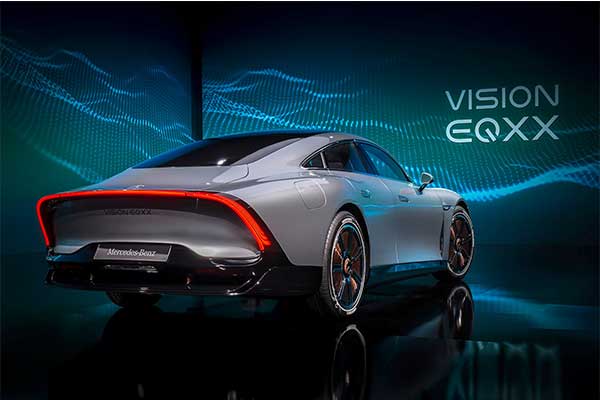 That helps keep the overall vehicle weight down to an impressively low 3858 lbs (1750 kg), as do other tricks like magnesium wheels, aluminium alloy brake discs, carbon and glass-reinforced plastic doors, and the slim roof panel whose 117 solar cells contribute 15.5 miles (25 km) to the electric driving range. The EQXX features a solar array connected to its own small battery. Energy generated by the solar array is used to power ancillaries like the lights, infotainment system, and other cabin features. This takes some load off the main battery.
The interior appears somewhat conventional as it features current Mercedes design themes, but with a futuristic flair. Highlights include the widescreen spanning the dash, as well as the sustainable materials used throughout. One of these is a leather-like material made from mycelium, which is the underground structure of mushrooms and other fungi.
While Mercedes isn't expected to launch a production version of the Vision EQXX, lessons learned in developing it will benefit future EVs from the automaker. Mercedes said it will spend more than 40 billion euros (approximately $45.3 billion) on EV development between 2022 and 2030.