Moment UK Prime Minister Theresa May Got Locked In Her Car During Her Visit To Germany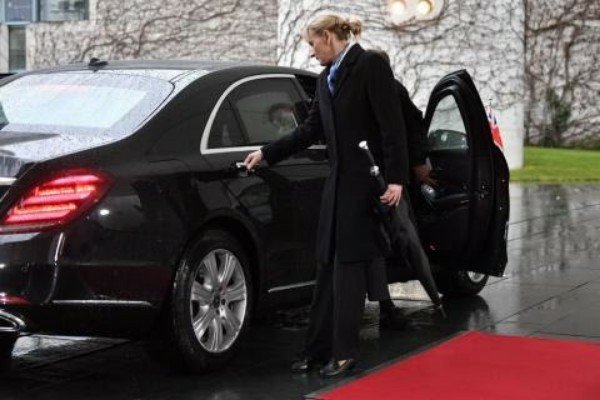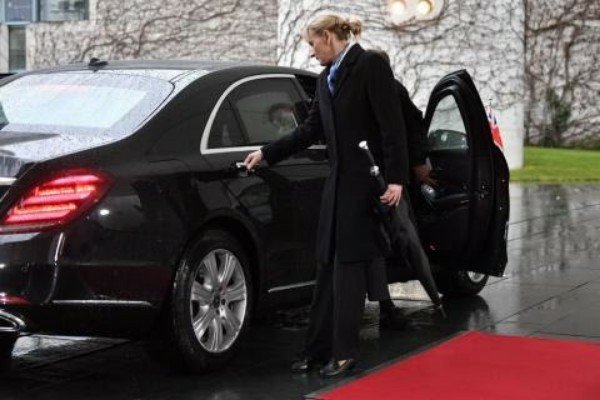 This is the moment British Prime Minister Theresa May got stuck in a Mercedes Benz upon her arrival to meet the German Chancellor Angela Merkel in Berlin Germany.
The passenger door remained locked for about fifteen seconds while staffs worked to open it. They eventually managed to unlock what appeared to be a "jammed car door" after several attempts on button pushings .
The UK's Prime Minister was meeting with several European leaders and officials in a bid to rescue her Brexit deal after she postponed a House of Commons vote.
See The Official State Cars Of Some Of The World's Most Powerful People
The Prime Minister didn't travel with her official armoured stretched-Jaguar XJ Sentinel during her official visit to Germany ,unlike her U.S ,North Korean and Russian counterparts.