Putin Rolls Into Turkey In His Bunker On Wheels, Hear The Brake Sounds Of The 14,000 Pounds Limo
Russian President Vladimir Putin arrived in Ankara, Turkey, last week for bilateral talks with his Turkish and Iranian counterparts Recep Tayyip Erdogan and Hassan Rouhani ahead of a trilateral summit on the Syrian settlement.
The Russian President's Bullet-proof Aurus Limo, designed to keep its occupants from bullet, chemical and explosion attacks, in addition to keeping its occupants safe when submerged in water, rolled into the Presidential villa with an audible sound as the driver tries to put the 14,000 pounds car to stop — which is about the weight of four 2014 Toyota Camry sedan.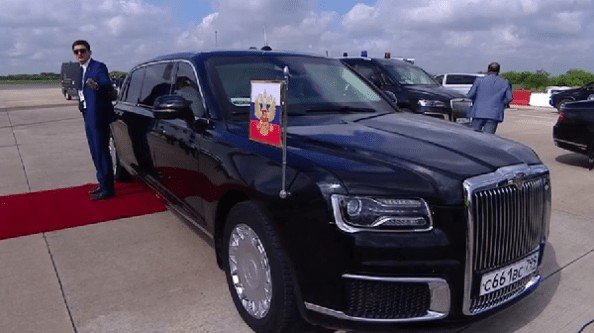 Check the brake sound of the Limo @ 1.00
Vladimir Putin has complained his Bunker On Wheels was too soft, that he wants a more brutal version. Russian minister of Industry and Trade, during a recent public unveiling of Russian-made Aurus Senat sedan and Limo, said Vladimir Putin requested:
"some very light amendments about, I would say, the hydraulic system of the car because we made it first quite soft, he asked to make some amendments to make it more, I would say stronger, maybe more brutal"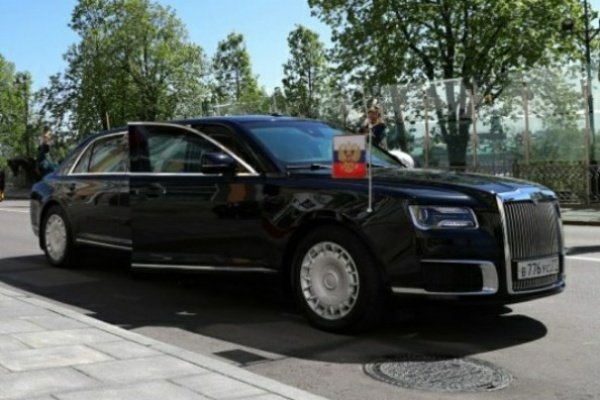 Want to drive like Putin? The civilian version will cost you $274,000 (₦99 million) in its basic configuration, minus the cost of armouring, customizing, shipping and clearing in Nigeria.