Pylot Is Hiring 2000 Drivers In Lagos!!! Apply ASAP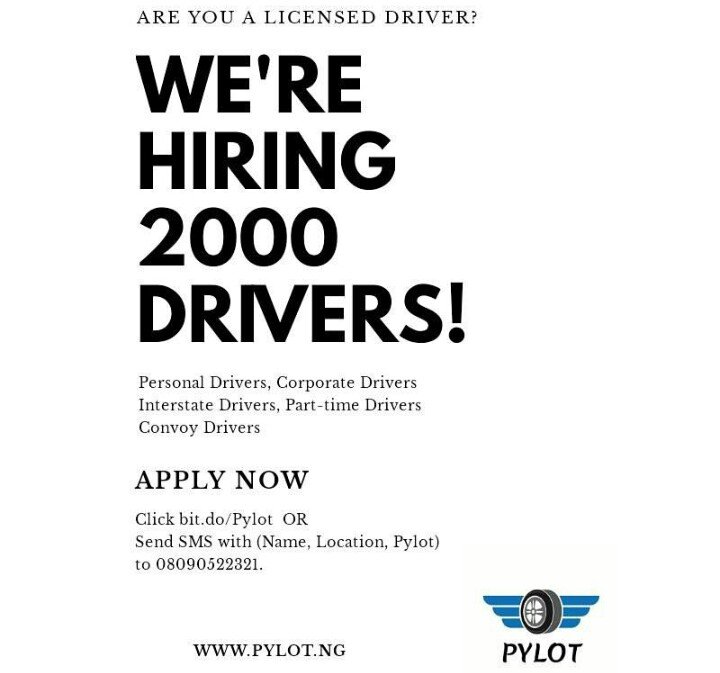 Pylot Is Hiring 2000 Drivers In Lagos!!! Apply ASAP.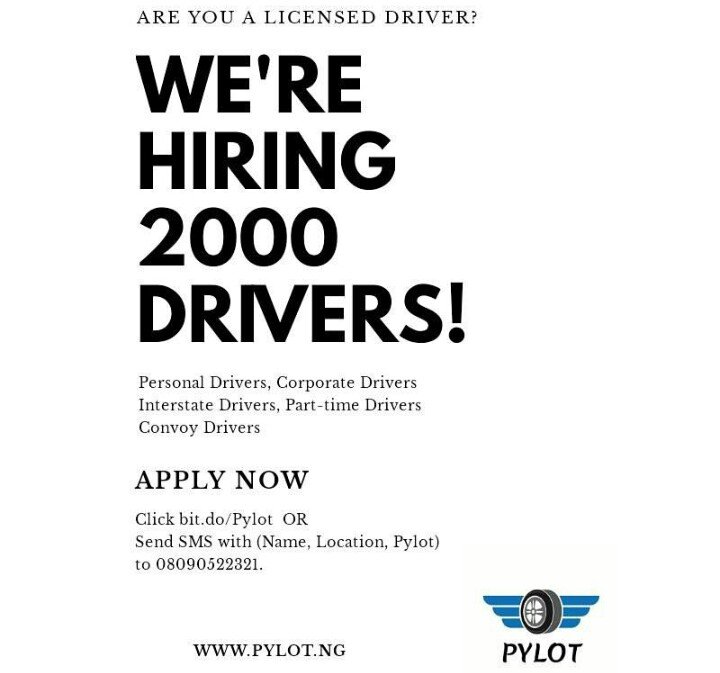 PYLOT is an on-demand driver service platform. They focus on providing you with the convenience to put your time to better use. PYLOT gives you a driver whenever you need one.
Is Pylot hiring? Yes they are. They are set to hire 2000 Pylots!
To boost employment in Lagos state, they're hiring 2000 male and female Drivers living in any part of Lagos, within the next quarter!
Their recruitment and deployment processes are fully digitized, flexible, but thorough, to ensure that they engage only the qualified, competent and hardworking.
Because they hire only the exceptionally best, engaged drivers who scale through their processes become the pride of drivers, they become Pylots!
Drivers working for Pylots have a plethora of work opportunities such as:
Full-time Driving:
Personal drivers
Corporate drivers
Part-time Driving:
Inter-state drivers
Tour drivers
Convoy drivers
Weekend drivers.
PYLOT Benefits:
Secure Employment
Flexible Work time (Full-time & Part-time)
Insurance Cover
Office Proximity (We only pair drivers with clients in the same geo-location)
It is easy to apply:
Either Click: bit.do/pylot OR
Send SMS with (Name, Location & Pylot) to 08090522321 and the journey to enjoyable employment begins.