Queen Congratulates Nigeria At 60, See The Rolls-Royce That Ferried Her During Her Visit In 1956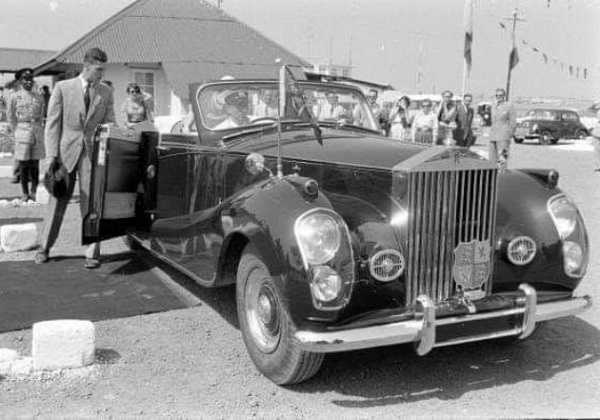 Queen of England, Elizabeth II, congratulates Nigeria at 60, a look at the Rolls-Royce that ferried her during her visit to Nigeria in 1956.
Queen Elizabeth II, the monarch of 54 Commonwealth nations, including Nigeria, has sent a message of felicitation to President Muhammadu Buhari on the occasion marking Nigeria's 60th Independence Anniversary.
Part of the Queen's message, conveyed by the British High Commission in Nigeria, reads :
"It gives me great pleasure to offer my warmest congratulations on the 60th anniversary of Nigeria's Independence, together with my best wishes for your country's continued happiness and prosperity.
"The United Kingdom and Nigeria benefit from strong and enduring ties as Commonwealth partners through shared history and most importantly, our people. These are bonds that I hope and believe will flourish long into the future,"
The Queen has visited Nigeria twice. Her first visit was in 1956; which was four years before Nigeria got her independence from Great Britain on October 1, 1960. Her second visit was in 2003.
During her first visit to Nigeria on February 27, 1956, Elizabeth II spent a lot of her stay in the northern part of the country.
She was chauffeured around in a 1952 Rolls-Royce Silver Wraith. Some believe the Silver Wraith belonged to the then-Emir of Kano, Alhaji Mohammed Sanusi I. Mohammed Sanusi I was the father of the recently dethroned Emir of Kano, Sanusi Lamido Sanusi.
Another school of thought belief that the Rolls-Royce was borrowed from Sir Louis Odumegwu Ojukwu. Sir Louis was Nigeria's first billionaire and the father of Chukwuemeka "Emeka" Odumegwu-Ojukwu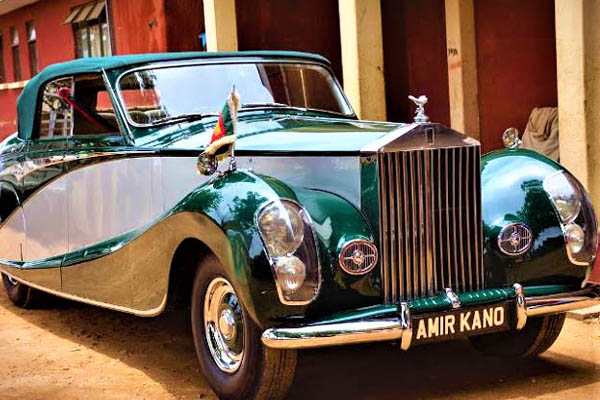 This luxury car, originally owned by an Armenian-British millionaire Nubar Gulbenkian before it was purchased by Sir Louis Odumegwu Ojukwu or Abdullahi Bayero  who allegedly handed it down to the next Emir Of Kano, Alhaji Mohammed Sanusi I.
The Rolls-Royce currently wears the Nigerian Green-White-Green colour. It has a customised plate number "Amir Kano", which means Emir of Kano.