See The Youngest Self-Made Billionaire In The World And Her Incredible Car Collection (PHOTOS)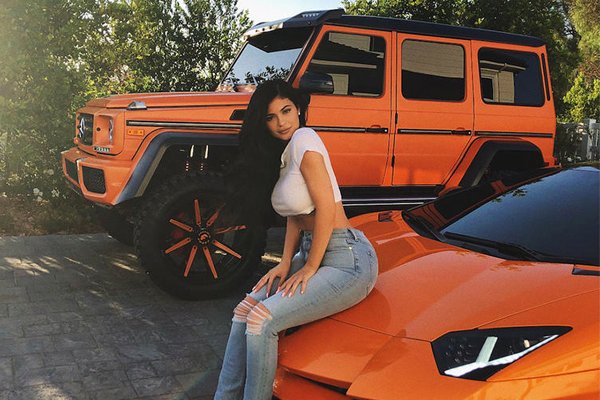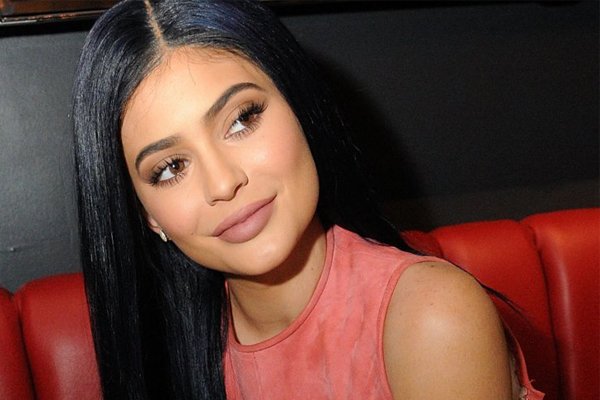 Kylie Jenner is an American reality television personality, model, entrepreneur, socialite, and social media personality.
She has starred in the E! reality television series Keeping Up with the Kardashians since 2007 and is the founder and owner of the cosmetic company, Kylie Cosmetics.
At age 19, she bought her first house – a mansion.
At 20, she became the youngest person on the Forbes list of America's Richest Self-Made Women.
In March 2019, Forbes magazine estimated Jenner's net worth to be US$1 billion, making her – at age 21  – the world's youngest self-made billionaire.
That title was previously held by Microsoft co-founder Bill Gates in 1987 at age 31, and later by Facebook co-founder Mark Zuckerberg in 2008 at age 23.
Kylie Jenner is just 21 years old (she would be 22 on August 10).
Her net worth is far above her more famous older sibling –Kim Kardashian. Kim is currently worth $350million.
Kylie, who happens to be one of the most famous Instagram celebrities, is a successful entrepreneur. She is the life behind the makeup empire and brand – Kylie Cosmetics.
She has also been making the headlines recently after becoming a mum to her firstborn baby, Stormi.
The youngest member of the Kardashian-Jenner pack, Kylie has an obsession for luxury cars.  Her garage is a repertoire of luxury automobiles.
She has in her extensive car pool luxury cars like maroon Bentleys, orange Lamborghinis and Spider Ferraris, vintage Rolls Royce,  Mercedes G-Wagons, Lamborghini Aventador, a Rolls Royce Ghost and to the family's favourite, Mercedes G-Wagons, etc.
It is said that her garage gets a constant upgrade on a monthly basis.
Autojosh.com presents the ultra-sexy car collection of Kylie Jenner.