Sell Your Car In 45 Minutes On cars45.com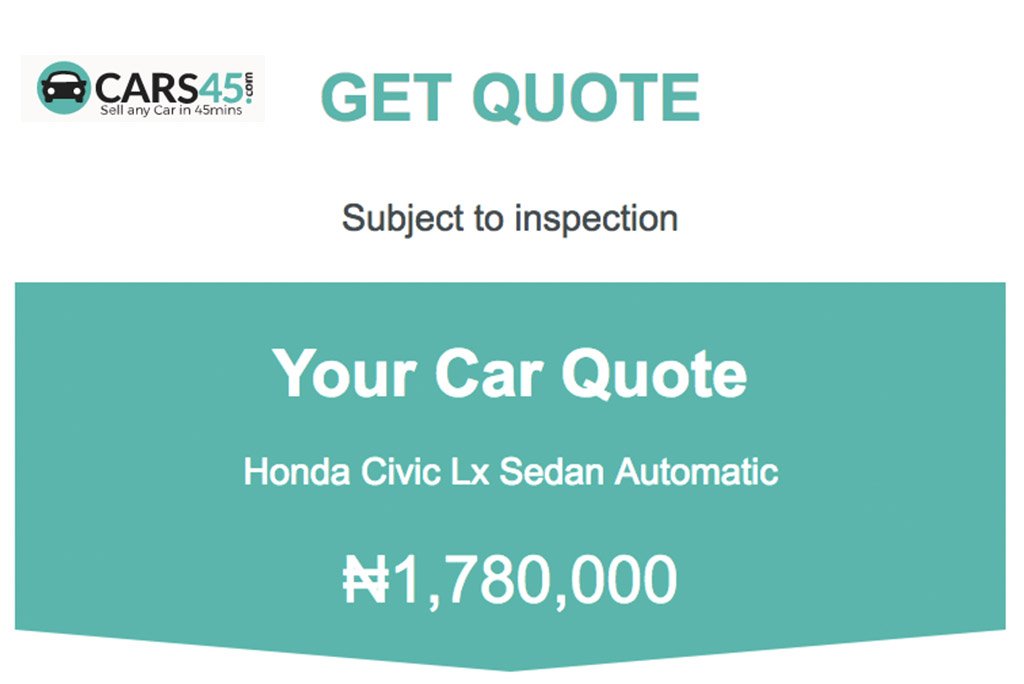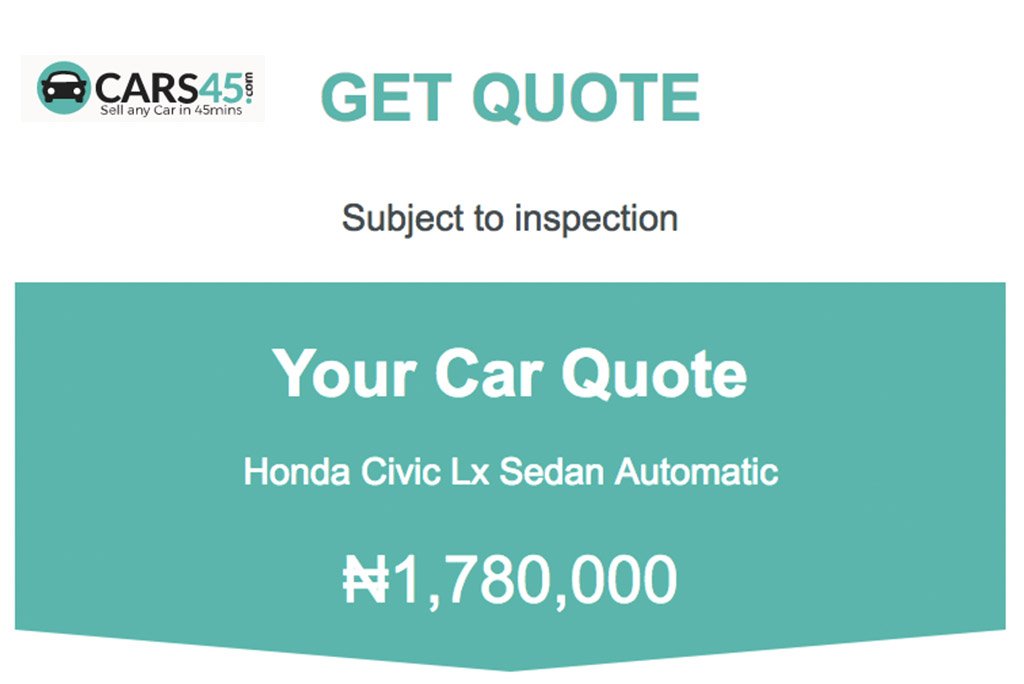 Are you looking for a safe, fast, smart and hassle-free way to sell your car?
Cars45 is Nigeria's largest car buying service with the goal of helping hundreds of customers to sell their cars. They now have inspection centres at strategic locations to make it easy for their dear customers to sell their cars.
Selling your car the old fashioned way can be difficult, time-consuming and leave you feeling like you perhaps didn't get the best deal. With Cars45 you get a simple, quick and guaranteed sale that is free from the hassle of private sale and the haggle of part exchange. It's part of what makes Cars45 Nigeria's favourite car buying service with quite a huge amount of happy customers.
So simple. Just 3 steps..
Our car valuation tool is easy to use, free and provides an instant online quote. Our price guarantee ensures that you get the price we quote online. Your valuation is guaranteed for 7 days.
2. Book your appointment
It's really simple to book your appointment online using the free evaluation form on our home page. Once booked, one of our agents will give you a call to confirm your appointment and direct you to our centre nearest to you. Our inspection centres are open Mondays to Fridays from 8 a.m to 5 p.m and on Saturdays by 10 a.m to 5 p.m . We have appointments available every 15 minutes so you can sell your car at a time and day that suits you.
Simple, straightforward and hassle free. We can buy your car in as little as 45 minutes and pay your money direct in to your bank account. Free from the hassle and haggle of private sale or part exchange.
Click HERE to sell your car right now.
Don't forget to tell a friend.